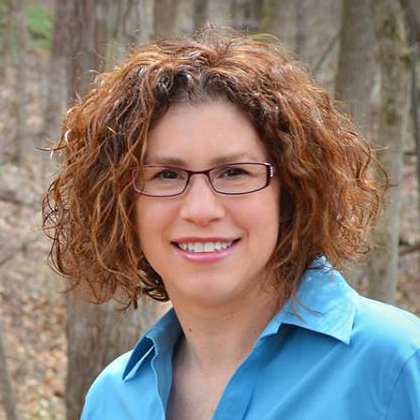 Becky Robinson is the founder and CEO of Weaving Influence, Inc., a social media and digital publicity company that specializes in helping authors and thought leaders grow their online influence and market their books. Creating opportunities for others — both her team and her clients — motivates Becky.
Additionally, she has written several e-books, including 31 Days of Twitter Tips: Grow Your Online Influence, 12 Minutes At A Time and Training For LinkedIn Success.
A graduate of Miami University (Ohio) and Wheaton College Graduate School, Becky currently resides in Lambertville, Michigan with her husband and three daughters.
Becky equips and trains a growing team to partner with and serve top-level clients. Since she founded Weaving Influence in 2012, Becky and her team have successfully launched over 50 books, growing from five regular contractors to a blended team of 4 employees and nearly 30 contractors as of mid-2015.
One of the greatest values Becky brings is her network of relationships in the Leadership/HR blogging space. She formed Team Buzz Builder, a supportive community of bloggers that she mobilizes on behalf of authors.
She also has an extensive network of online followers through the Twitter accounts @beckyrbnsn, @weaveinfluence, @teambuzzbuildr, @leadchangegroup, and her PR branch @wiauthors.
Becky and her team at Weaving Influence own and operate the Lead Change Group, a multi-author leadership blogging community. Becky blogs about her personal journey as an entrepreneur at http://beckyrobinson.com.