Join the interactive discussion with Bob Anderson and Bill Adams.
A Street View on Leadership!
It is often said that the subject of leadership is the most studied and least understood. This is not true. Participants will have a comprehensive understanding of leadership effectiveness after hearing Bob Anderson and Bill Adams present their latest research.
During this free one-hour webinar, Bob and Bill will chart the movement from Reactive to Creative leadership, drawing upon input from the leaders they consulted during their research. Leaders themselves are far more precise in describing this shift, what makes for an effective leader, what works, and what does not, than was previously expected.
Join us on February 13 at 1 pm ET/6 pm GMT, as Becky Robinson hosts Bob Anderson and Bill Adams in this special one-hour webinar event, in which they discuss their research on leadership effectiveness and report on a groundbreaking study concluding that leaders, when they provide feedback to each other, are remarkably precise about the entire journey from Reactive to Creative leadership.
Participants will explore:
How leaders describe the fundamental differences between Reactive and Creative leadership—between effective and ineffective leadership.
How Reactive leaders are cancelling themselves out.
How Creative leaders get a multiple on their strengths as vision and teamwork complement one another.
The top 10 strengths of Creative leaders.
The top 10 liabilities of Reactive leaders.
The pathway of development from Reactive to Creative leadership.
A method for developing any leadership skill you choose to develop.

About the Authors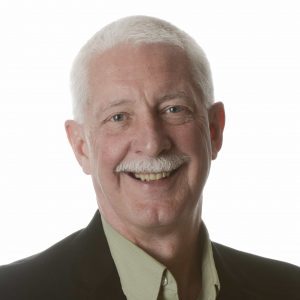 Robert J. Anderson is the Founder, Chairman, and Chief Development Officer of The Leadership Circle. He is also the Co-founder and Chairman of Full Circle Group. Over the past 35 years, Bob has dedicated his career to exploring the intersections between leadership and mastery, competence and consciousness, spirituality and business.
Bob is the creator of The Leadership Circle Profile, an integrated and innovative leadership assessment tool. A culmination of years of research, The Leadership Circle Profile and its associated assessment tools are used by thousands of organizations around the world.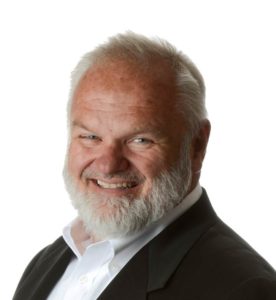 Bill Adams is the co-founder and CEO of Full Circle Group, North America, and CEO of The Leadership Circle. He is extensively sought out as a trusted advisor to CEO's, top executives, and teams around the world. His clients range from Fortune 500 corporations to start-ups across multiple industries.
Bill sits on numerous boards in the for-profit, education, and non-profit worlds. A serial entrepreneur, he has started, sold, and merged multiple businesses. In 1991, his consulting firm, Maxcomm, Inc., received the Small Business of the Year Award; and in 2015, The Leadership Circle and Full Circle Group earned first place in the Large Leadership Partner and Provider category of the HR.com 2015 Leadership 500 Awards.
About The Host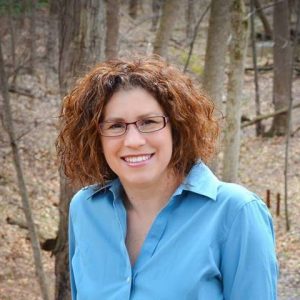 Becky Robinson is the CEO and founder of Weaving Influence Inc., a social media consulting and implementation company specializing in helping authors and thought leaders grow their online influence and market their books. Becky equips and trains a growing team to partner with and serve top-level clients.
She formed Team Buzz Builder, a supportive community of bloggers that she mobilizes on behalf of authors. Becky is the author and creator of several e-books, including 12 Minutes to Change Your Day, Training for LinkedIn Success and 31 Days of Twitter Tips: Grow Your Online Influence, 12 Minutes at a Time.
Life is never slow with a business, marriage, and motherhood on her plate, but she wouldn't want it any other way.