Watch the FREE one-hour Weaving Influence webinar with Whitney Johnson and Becky Robinson
Disrupt Yourself™: Play to Your Distinctive Strengths
Personal Disruption (n.): The act of using a practice employed by companies — wherein a product deemed inferior by the market leader (Amazon v. Borders, Uber v. Yellow Cab) eventually upends the industry — and applying it to yourself and your career.
As the co-founder of a boutique investment firm with Clayton Christensen, Whitney Johnson came to realize that the frameworks of disruption not only apply to innovation and investing, but to individuals. The best way to drive corporate innovation is through personal disruption.
In our July webinar, Whitney outlined the seven guardrails that will speed our progress as we disrupt, including playing to your distinctive strengths. By popular demand, Whitney will now present an entire webinar, on this single variable.
This session is for YOU if you would like to:
Identify your strengths
Analyze which strengths can be of most use in your current role
Leverage your strengths to meet your customer's unmet needs
This session is for YOUR COMPANY if you would like to:
Determine if you've got the right people in the right roles
Discover untapped reservoirs of talent
Increase the overall productivity of your employees and your team
We are living in an era of accelerating disruption—managing the S-curve waves of learning and mastering is a requisite skill. If you want to walk through the doors of opportunity, play to your distinctive strengths.
About The Speaker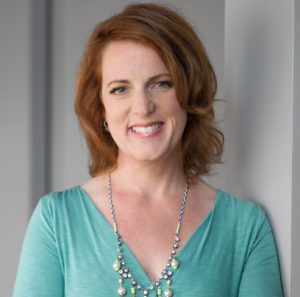 Whitney Johnson is the leading thinker on driving corporate innovation through personal disruption. She formerly co-founded Rose Park Advisors, a boutique investment firm with Clayton Christensen, and was an Institutional Investor-ranked analyst for eight consecutive years, including at Merrill Lynch.
Johnson is a frequent contributor to Harvard Business Review. She is the author of two books, Dare, Dream, Do (2012), and the forthcoming Disrupt Yourself: Putting the Power of Disruptive Innovation to Work, out October 6, 2015. She was named a Future Thinker Finalist by Management Thinkers50 in 2013, and one of Fortune's 55 Most Influential Women on Twitter in 2014.
About The Host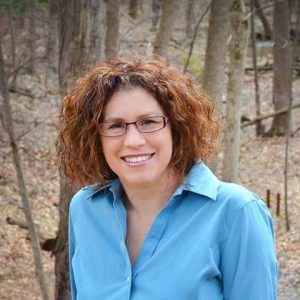 Becky Robinson is the CEO and founder of Weaving Influence Inc., a social media consulting and implementation company specializing in helping authors and thought leaders grow their online influence and market their books. Becky equips and trains a growing team to partner with and serve top-level clients.
She also formed Team Buzz Builder, a supportive community of bloggers that she mobilizes on behalf of authors. Becky is the author and creator of several e-books, including 12 Minutes To Change Your Day, Training For LinkedIn Success and 31 Days Of Twitter Tips: Grow Your Online Influence, 12 Minutes At A Time.
Life is never slow with a business, marriage, and motherhood on her plate, but she wouldn't want it any other way.