Join the interactive discussion with Paul Larsen.
Are leaders born or made?
As the late Stephen Covey said, "Leadership is a choice, not a position." So why do you choose to lead? And in today's blaring and hectic global community, how can you ensure that your voice stands out above the rest? How do you create your unique brand of leadership that will leave a lasting and impactful legacy?
Through his common-sense V-O-I-C-E model, you can follow simple steps to uncover your leadership brand and put it into action.
Finding your V-O-I-C-E as a leader is a journey to:
Discover your core Values. What's really important to you?
Create a compelling vision to obtain the Outcomes you want. Is your vision congruent with your values?
Build relationships with Influence and credibility. How do you engage with people to achieve your outcomes?
Make decisions that reveal your Courage and confidence to take a stand. Where do you need to step outside your comfort zone to be the leader you want to be?
Communicate your overall Expression for lasting impact. How can you articulate your leadership brand?
About the Speaker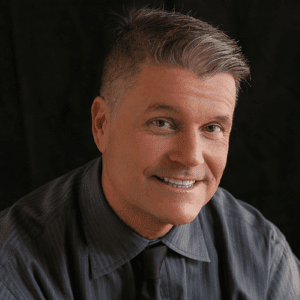 Paul Larsen, MA, CPPC, is a Certified Professional Performance Coach and an experienced leadership consultant and speaker. He has over 30 years' business experience with executive and senior-level responsibilities within small and large companies, including being the Chief Human Resources Officer for a $3 billion organization. Paul partners with industry-wide leaders and teams from Fortune 100, start-up, and high-tech environments to find their unique leadership "VOICE" and create compelling and purposeful outcomes for their organizations. He has a proven track record with organizations such as SAP, Electronic Arts Twitter, and Walmart. Read more about Paul and his latest book, Finding Your VOICE as a Leader, at www.paulnlarsen.com.
About the Host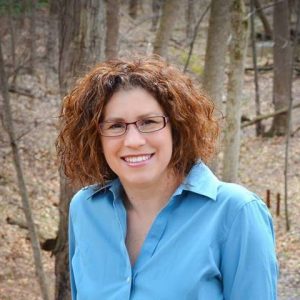 Becky Robinson is the CEO and founder of Weaving Influence Inc., a social media consulting and implementation company specializing in helping authors and thought leaders grow their online influence and market their books. Becky equips and trains a growing team to partner with and serve top-level clients.
She formed Team Buzz Builder, a supportive community of bloggers that she mobilizes on behalf of authors. Becky is the author and creator of several e-books, including 12 Minutes to Change Your Day, Training for LinkedIn Success and 31 Days of Twitter Tips: Grow Your Online Influence, 12 Minutes at a Time.
Life is never slow with a business, marriage, and motherhood on her plate, but she wouldn't want it any other way.