Join the interactive discussion with John Izzo.
Stop Seeking Happiness – Just Get Out of Its Way!
Happiness is our natural state, for each of us and for humanity as a whole, argues John Izzo. But that happiness is being stolen by insidious mental patterns that he depicts as thieves: control, conceit, coveting, consumption, and comfort. He discovered these thieves as he sought the true source of happiness during a year-long sabbatical, walking the Camino de Santiago in Spain and living in the Andes of Peru.
John describes the disguises these thieves wear, the tools they use to break into our hearts, and how to lock them out once and for all. He also shows how these same thieves of personal happiness are destroying society as well. This will help us all discover, develop, and defend the happiness that is our true nature while creating a world we all want to live in!
About the Speaker

John Izzo is the bestselling author of six books and has advised over 500 companies across the globe on creating high engagement, purpose-driven workplaces. He has personally spoken to over one million people and his work has been featured by the likes of Fast Company, Investor's Business Daily, CNN, Inc. Magazine, and the Wall Street Journal.
He has been a pioneer in understanding the future of workplace trends and what companies must do to succeed in the rapidly shifting world of new expectations. Twice in his career he was a pioneer both in employee engagement and corporate social responsibility (Awakening Corporate Soul, 1994) and changing employee values (Values Shift, 2002/2005). His latest books, the Five Thieves of Happiness and Purpose Revolution will be released in 2017.
About the Host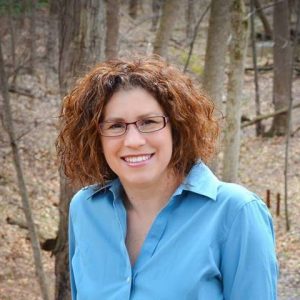 Becky Robinson is the CEO and founder of Weaving Influence Inc., a social media consulting and implementation company specializing in helping authors and thought leaders grow their online influence and market their books. Becky equips and trains a growing team to partner with and serve top-level clients.
She formed Team Buzz Builder, a supportive community of bloggers that she mobilizes on behalf of authors. Becky is the author and creator of several e-books, including 12 Minutes to Change Your Day, Training for LinkedIn Success and 31 Days of Twitter Tips: Grow Your Online Influence, 12 Minutes at a Time.
Life is never slow with a business, marriage, and motherhood on her plate, but she wouldn't want it any other way.