"Professional, insightful, helpful…"
"A stellar reputation that provides great value…"
"Becky Robinson is a positive and energetic person. Besides being a working mom, she manages to always keep all the plates spinning without falling. Her solid work ethic is right in-line with core values. As a small business owner with growth aspirations, she's also not above a Saturday morning phone call, knowing that it sometimes works better for her client's. Becky and her team's knowledge of social media's technological ins-and-outs cannot be out done. Weaving Influence's stellar reputation provides great value well beyond their fees. The bottom line: I have really enjoyed working with her. The positive results don't even compare to considerably larger publicity firms I have worked with. Becky has made many more things happen in less time than they ever did."
~ Bill Treasurer | Author of Leaders Open Doors
"From day one it was a natural fit…"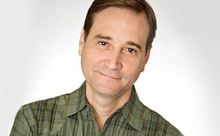 "There comes a time when we need some help in managing our communities and continuing our momentum. It is great when you find people who just immediately become a part of your team. Weaving Influence has the right expertise and principles to make things happen.
From day one, it was a natural fit, and they brought the talent to keep everything seamless and take it up several notches. Weaving Influence is a wonderful addition to any team, keeping our communities working in a more engaged and growing manner."
~ Jon Mertz | Author at Thin Difference
"It's hard to keep a lid on such rare craftmanship…"
"Calling all thought leaders – if you need a social media chief of staff, look no further. Becky Robinson of Weaving Influence has expertly and strategically expanded my online influence; meanwhile, her caring and concern is unmatched. Becky's so good, I find myself recommending her and her team at nearly every turn.  Selfishly, I probably shouldn't. But, it's hard to keep a lid on such rare craftsmanship."
~ Whitney Johnson | Author of Dare, Dream, Do: Remarkable Things Happen When You Dare To Dream
"Helped me set a realistic goal…"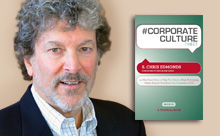 "Becky has a wealth of knowledge about gaining influence in social media. She helped me set a realistic goal and coached me to follow best practices to enable traction towards that goal. Her graceful, yet firm manner helped me learn quickly how to position my ideas, create my own clear voice, and gather influential followers. I can't recommend Becky more highly!"
~ Chris Edmonds | Speaker, Author, Executive Consultant and Founder & CEO of The Purposeful Culture Group
"Get there faster and with less trial and error…"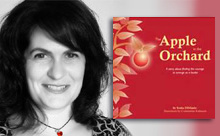 "I admire Becky and her passion for helping and connecting others. I hired Becky to help me take my social media presence to the next level as I launch my new book, The Apple in the Orchard. Within 2 weeks of starting there was intense improvement and clarity for using social media in my business. Her ability to listen, focus on effective strategies, guide, support & encourage has helped me get there faster and with less trial and error. Absolute value – I highly recommend Becky for all your social media needs."
~ Sonia Di Maulo | Author of The Apple in the Orchard, Founder of Authentic Leadership Montreal
"Be Prepared to be challenged…"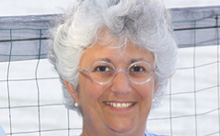 "When my friend recommended I talk with Becky Robinson about handling my upcoming social media book writing project, I figured I'd give it a shot, not fully convinced that I needed this type of service, at all, let alone this early in the process. To say that I've learned a lot from Becky and her team is an understatement. Becky's wisdom, insight, passion and compassion are incredible.
She understands how to motivate me, how to communicate with and to me, and I continue to grow in so many ways through her leadership. The combination of her social media savvy with her uncompromising values is grounding. She will not compromise integrity and character, which matter the most to me.
Becky's team is always there when I need them, not afraid to tell me when I'm on the wrong track and always willing to help. Weaving Influence is an integral part of my team and I wholeheartedly recommend them to anyone who is serious about improving their social media presence and writing, and launching, a book. Be prepared to challenged and very pleased."
~ Deb Mills-Scofield | Founder of Mills-Scofield LLC & Partner at Glengary LLC
"Building genuine relationships.."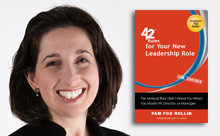 "Becky and her team coordinate beautifully to support their authors in the endless practicalities of a book launch. And beyond all the logistics, Becky cares. She has built genuine relationships with bloggers, podcasters, and leadership experts on Twitter and Facebook, and activates those relationships to create a launch ecosystem for authors."
~ Pam Fox Rollin | Author of 42 Rules for Your New Leadership Role
"A high level of service and a solid strategy…"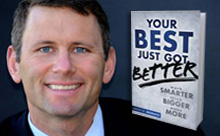 "Working with the entire team at Weaving Influence I knew that I'd get a high level of service, combined with a solid strategy to achieve on the goals we set. Most impressive were the regular check in phone calls we had to clarify and recalibrate our destination and direction. I highly recommend the services Weaving Influence provide."
~ Jason Womack | Founder & CEO of the Jason Womack Company
"Helped me define my social media strategy…"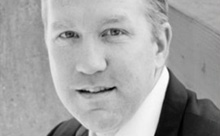 "I have met alot of people in the last few years that claim to be experts in social media. Becky really is one. She has guided me and helped me over the last few years to define my social media strategy and the tactics that I need to build a better personal brand. She is extremely giving of her time and experience, and more than anything, I appreciate her sincerity and willingness to help those of us that need guidance in the social media realm."
~ Todd Nielsen | Author, Speaker, & Execution Consultant at A Slice Of Leadership
"The results have been and continue to be fantastic!"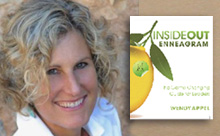 "Becky and her team at Weaving Influence were at the Social Media helm of my book launch and I couldn't have been more pleased. The results have been and continue to be fantastic!'
~ Wendy Appel | Author of Inside Out Enneagram: The Game-Changing Guide for Leaders
"A depth of knowledge, fresh and current ideas…"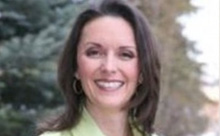 "I have really enjoyed the consulting relationship that we have with Becky. She has a depth of knowledge, fresh and current ideas, and she can relate to the members of my team who have many different viewpoints (as it relates to social media). She is definitely a leader in her field and a wonderful person with whom to work."
~ Allison Beck | Event & Conference Manager at Generous Giving