The Resilient Change Agent – FREE Webinar
Tuesday, March 25 @ 1 pm (ET)
Featuring Marilee Adams, Ph.D.
Bestselling author of Change Your Questions, Change Your Life: 10 Powerful Tools for Life and Work
Hosted by Weaving Influence
Are you looking for a game-changer advantage in leading or managing change?

What is missing in the change process that would make a difference for you and your colleagues in morale and getting desired results?

What makes for success in the face of challenges, resistance, ambiguity, and set-backs?

How can Change Agents prevent burnout and strengthen their resilience?
The most talented leaders, managers, and coaches and the smartest, most innovative and productive organizations are successful  because they know how to ask constructive questions that keep them in a resilient and solution-focused mindset. On Tuesday, March 25, Marilee Adams will share cutting-edge techniques for change agents to be more successful and satisfied in facilitating change. There will also be a question and answer session, moderated by Becky Robinson of Weaving influence.
Change Agents must set a positive tone and bounce back after every challenge. They need the best mindset for staying the course. Being an effective Change Agent requires being a resilient Change Agent. If you want to learn more, please sign up for the FREE webinar, taking pages on March 25. 
BONUS: When you sign up for the webinar, you will receive a link that you can use to view the globally utilized Choice Map, illustrating Learner and Judger questions, the mindsets they characterize, and the predictable destinations and outcomes of each.
Invite Your Online Communities
About the Speaker: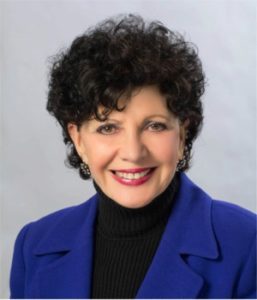 "People who ask the best questions get the best results everywhere in their lives."
Marliee Adams, PhD, author of
Change Your Questions, Change Your Life : 10 Powerful Tools for Life and Work (international best-seller)
Teaching That Changes Lives: 12 Mindset Tools for Igniting the Love of Learning 
Dr. Marilee Adams, president of the Inquiry Institute, facilitates workshops, programs and keynotes internationally for Fortune 100 companies, government agencies and non-profits. She is the originator of the breakthrough Question Thinking methodologies and is also an adjunct professor of leadership at American University in the School of Public Affairs. Her passion is teaching the thinking, questioning, and communication skills that help people be more successful and satisfied—including when they are facilitating and engaging in change.
About the Host:
Becky Robinson is the founder and CEO of Weaving Influence, an online influence building company. Becky and the team at Weaving Influence partner with authors and thought leaders to grow their online influence and promote their books. Since the company started in 2012, Becky and her team have launched 23 books, including Dare, Dream, Do by Whitney Johnson, The Heart of Leadership by Mark Miller, Help Them Grow or Watch Them Go by Beverly Kaye and Julie Winkle Giulioni, and Managers as Mentors by Chip R. Bell and Marshall Goldsmith.
Follow Becky on Twitter @beckyrbnsn and connect with Weaving Influence on Facebook.