Comprehensive Book Launch

Let Us Create Buzz Around Your Next Book Launch
You poured your expertise, your experience, and your wisdom into one amazing book. Now what? How do you get your book out into the world?
Honor your hard work and give your book the launch it deserves. Weaving Influence's Comprehensive Book Launch plan will ensure that your book reaches the right audiences and that your publicity helps contribute to your big picture goals for your brand and business.
Having successfully launched over 50 books, the Weaving Influence team is uniquely equipped and connected to drive your book's success.
Through four distinct phases over six months, your dedicated team of experts will walk alongside you to increase your book's reach and sales.
Our Team of Carefully Selected Marketing Experts Will Provide The Following To Create A Successful & Powerful Book Launch: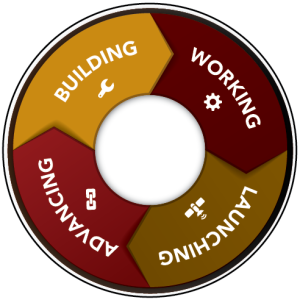 Building Phase: gathering content, creating a personalized social strategy, curating micro-site content, building networks, developing a tailored PR strategy.
Working Phase: pitching bloggers, pitching media, building a book marketing microsite, shipping books, preparing for marketing webinar.
Launching Phase: communicating with your Buzz Building Team, sending your book launch press release, promoting your launch week across social media channels, publicizing your webinar, celebrating your launch week.
Advancing Phase: following up with your Buzz Building Team, finalizing media opportunities, ongoing promotion, closing down the project, optional: promotion handoff, bonus: two month bump.
What People Are Saying
"Becky Robinson and the Weaving Influence team are amazing. They're professional, insightful, helpful and they drive results. My platform has increased dramatically since we started working together. I've recommended them to every author I know."
Vice President of Leadership Development at Chick-fil-A & author of Chess Not Checkers
What's next? Tell us more about how we can help you succeed!
Send me more info about comprehensive book launches…