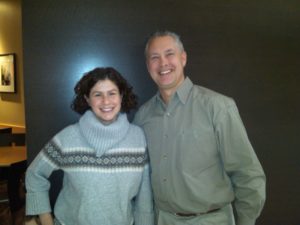 Today Kevin Eikenberry is announcing the winner of his Best Leadership Blogs 201o contest.
Steve Roesler is the winner for the third consecutive year. Steve, congrats! Steve is one of the many leadership bloggers who helped and encouraged me during my first months at the other blog. I am happy for him today and glad to call him my friend. His blog, All Things Workplace, is one of my all time favorites. You should read it. Oh, and you should buy his book when it comes out next year, too.
So, you might be thinking that I'm sad since this is my second consecutive year in the contest,and since I blogged, tweeted, and begged people to vote for me and still only got a single digit percentage of the vote. But I'm not. Not even close.
Because even though I didn't win, I did win.
About three weeks ago my family traveled to Indianapolis for a short getaway. While my daughters splashed in the pool with my husband, I had coffee with Kevin Eikenberry, who I first met (online) last year: through his blog first and later through the Best Blogs contest, when he chose that blog I used to write for his contest. I was happy to meet Kevin — and not just because he bought me an iced mocha.
I could tell you more, but let's skip to the good part.
Kevin invited me to join his team to work in the areas of social media marketing and community building. We have a lot of work to do right now to get ready for the launch of his new book with Guy Harris: From Bud to Boss. You can be sure I will be sharing more about that later. For now, you can check out what I'm doing by following @budtoboss on Twitter or joining our Facebook Fan page.
In this new position, I get to do all the things I love and I get to work with an incredible team. Working with Kevin and his team will give me a chance to use the skills I have and develop new ones. It's a good place to be.
There are a couple of important lessons for me here, and maybe for you too:
One opportunity leads to another. Without my work at the university and the other blog, I would not have connected with Kevin online nor would I be working for him now. That work set the stage for this new work. What I learned there, I bring here.
You can win even when you don't win. Winning the contest would have been great, especially in the exposure it would have given the other blog. But I am the winner in ways I never could have expected or predicted, ways that are longer lasting and farther reaching.
Today, I am going to celebrate — because even though I didn't win, I did win.