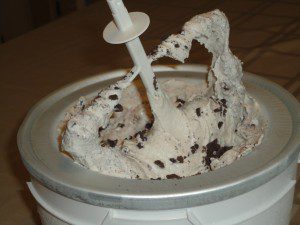 What do these three pictures say about the potential of social media?
I used these three pictures as three slides for my presentation yesterday to Powerful You! Women's Network.
This first picture shows me with Ken Blanchard, Jesse Lyn Stoner, Chris Edmonds, Kevin Eikenberry, and Guy Harris. A few facts about the people I am pictured with:
They are all published authors.
They are all experts in the field of leadership.
I met them all as a result of social media.
Social media platforms provide the opportunity for people to connect with others they might never meet otherwise. I've had the chance to connect with, relate to, collaborate with, and learn from amazing people. (Like you~ thank you!)
The second photo represents the opportunity and potential to GIVE to others through social media. Pictured with me here, crossing the finish line after a half marathon race, is Angie Chaplin. I drove to Des Moines, Iowa to meet Angie for the event, in support of her work for a charity.
When we relate to others on social media channels, we have the chance to give support, encouragement, and help to others. We have the chance to share life with the people we meet.
The third photo represents our ability to bring all of who we are to our interactions on social media. We may present a core brand: perhaps we're sharing about leadership, fitness, or faith. When we share beyond that core brand, letting people see our individual interests and uniqueness, we offer people a glimpse of our lives. I chose the photo of ice cream because although I generally write about leadership, family, and social media, I love to make ice cream. When I share about making ice cream, I share more of who I am.
Tell me something! What picture would you use to describe the potential of social media? What do you most enjoy about interacting through social media?