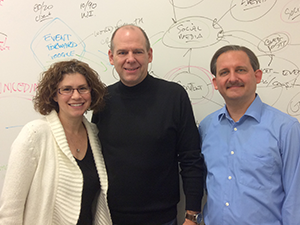 Weaving Influence partners with authors and thought leaders to grow their online influence and market their books. We identify our clients' most important priorities and focus on achieving results — making a measurable difference in moving their efforts forward strategically while helping them accomplish their stated goals.
When I founded Weaving Influence in early 2012, I hoped to share what I knew with authors, to consult with them about using social media. What I quickly discovered is that authors need more than ideas, plans, and strategic advice. Most have plenty of ideas – and not enough time to implement and execute ideas.
Today, Weaving Influence has grown into a team of more than 30 skilled professionals, offering full-service traditional publicity services and website development, in addition to our social media work and book launch promotion. We currently serve more than 40 clients and have launched over 50 books since our start in 2012, with several more planned for this year. While we primarily serve authors and thought leaders, we also work with corporations, small businesses, and nonprofit organizations.
People Come To Us With Lots Of Questions
How can I grow my online presence and attract more fans and followers?
How can social media help me sell more books?
How can I build a successful social media strategy?
What are the best practices for interacting on each social media platform?
What are the must-dos in creating a social media presence?
What's the most effective way to stay connected with my audience?
How often should I blog?
What do I need to do to improve my website?
But by far, there's one question that we hear most often: How can you help me build my online presence?
Our approach to online influence building begins with identifying your goals and planning strategically with you to meet your specific needs—whether it's launching a book or product, getting up to speed on a specific platform, mapping out a plan for your social media involvement, or creating ongoing content for a blog.
Our expertise and resources free you to use your expertise and resources most effectively. You can focus on the things you do best while still growing your online audience and increasing your professional profile.
What We Believe About Social Media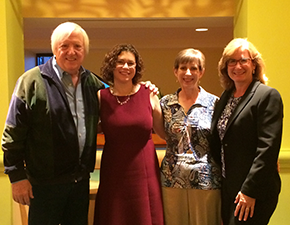 Success in social media, for individuals or organizations, is – at its core – about relationships. Great social media campaigns bring people together in relationships to form community. It starts with content. We offer information. That information may be interesting or necessary. It may inspire people to action, educate them, or simply make them laugh or smile. It may challenge them, confuse them, or irritate them.
At its best, content invites people to conversation. People who enter social media conversations show us their interest in relating. They may ask a question; they may gripe; they may cheer. People will express agreement; they will vehemently disagree. When they do, they want to know that we are listening. When we listen and respond, it transforms comments into conversation.
Over time, people begin to interact with one another. Instead of a series of two-way conversations between the original poster and individual readers, the conversation expands and overlaps and forms new connections. This expanded conversation, sustained over time, develops into community.
Content. Conversation. Community.
While your goals as an individual or organization doing social media will be unique to your own purpose and mission, we believe that the process of providing content, inviting conversation, and building community is critical for any social media campaign.
We want content to add value to people's lives, to help them achieve their life goals, and encourage them on their journeys as lifelong learners. We want conversations to be respectful and mutual, encouraging and helpful. We want the community we help you build to be comfortable and inviting to others.
We believe that the magic happens when you show up — when you share authentic content, when you join and initiate conversations, and when you participate in interacting with your online community. That's why we believe in partnering with clients: We do our part to support you so that you can be free to show up.