Our public relations team will work with you to develop a comprehensive strategy to help you land media placements and boost awareness for your book and message. Our clients have been featured in many high-profile outlets including Forbes, Entrepreneur, Huffington Post, and many more. Our features have resulted in speaking engagements, work opportunities, and high-level networking and exposure for our clients.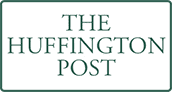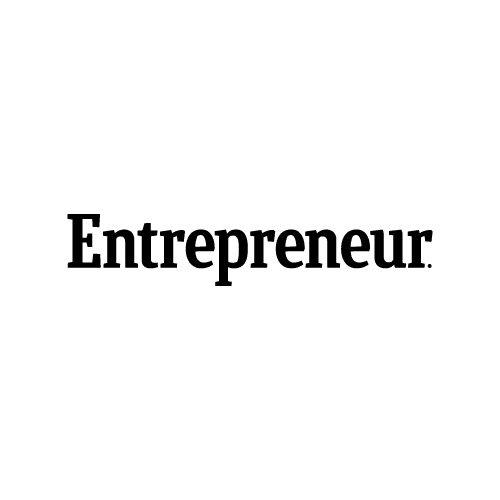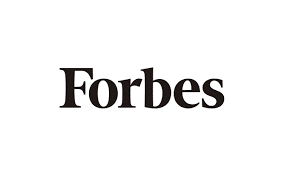 Our team will develop a strategy including identifying key messaging, media contacts, and target audiences. That strategy will inform the media relations work which will include:
Crafting compelling pitches for potential placement in strategically identified media/outlets such as:
High-profile business and leadership podcast and radio hosts and producers

Reporters, editors, and producers at business, leadership, and news outlets

Key business and leadership bloggers

High-priority print and TV outlets
Connecting with media to suggest story angles, schedule interviews, coordinate articles and monitor coverage.
Developing, pitching, and following up for a wire press release announcing your book. We will use it in our individual outreach to the media. In addition, this is an important element in adding credibility to and marking history for your brand.
Monitoring media venues daily in which members of the media are looking for sources for their stories. We will reach out to you when there is an appropriate opportunity and pitch the press on your behalf if you are interested and able to respond. 
Our team will develop a strategy including identifying key messaging and target audiences, strategically identified podcasts and a compelling pitch. The strategy will inform the media relations work which will include:
We will connect with podcasters to suggest story angles, coordinate the scheduling of interviews, and provide talking points and interview questions as appropriate.
We will create a press kit for use in marketing your message and as a source of information, questions, and talking points for podcast hosts.
We will provide links to published episodes as soon as possible and will share your podcast appearances with our audiences via social media.
EVENT RESEARCH AND SPEAKER PITCHING
We will research relevant speaking opportunities and pitch as appropriate.
We will develop a speaker one-sheet to be used on your website and in our pitching.
Bonnie Marcus
Weaving Influence helped me publish a paperback version of my previously published hardcover edition of The Politics of Promotion. They are extremely professional and easy to work with. I highly recommend them if you are interested in self-publishing your book!
Paul Thornton
Becky and the Weaving Influence Team are client-centered, professional, and fully committed to their mission. And, they are fun to work with. I would highly recommend them as a valuable resource to help you launch your next book.
Tori Essex
I loved connecting with the others on the call and how personable Becky is in her facilitation.
Glen Van Peski – Second
It was great to pick the brains of Becky's team with all their experience. And the varied group, with people ranging from published authors to just starting on their first book, provided a surprising number of insights also.
Glen Van Peski
Huge volume of actionable takeaways, great connections with others on the workshop.
Chris Young
Becky's presentation was comprehensive yet digestible. The combination of presentation, group discussion, and breakouts was a nice balance of learning from the experts and learning from one another.
Paul LeCompte
As I began the ministry of, Go, Show and Tell, writing a book was at the top of my list. But that was only the beginning--I had no clue what that even involved. When we teamed up with Weaving Influence, I quickly learned there is so much more to publishing a book. The WI team clearly laid out the process with deadlines and expectations. The initial cover design examples helped me to envision the finished product, as did the interior design. They knew my style and matched it.
Our book, From Broken To Blessed, is still a work in progress, and the team at Weaving Influence has made what could be a difficult journey, an easy one to navigate.
Danise DiStasi
The Weaving Influence team was recommended to me by Ken Blanchard in 2017. I trusted his opinion and knew the level of expertise of his work. From the design and layout of our leadership book, to the fun cover for our middle-grade book, to the brilliant and creative illustrations for our children's books, the entire team has proven their abilities and skills countless times. Weaving Influence also designed my website to align with the brand we created for our books and services. They are not only creative, but they are also organized, accountable, and timely in all their work. I highly recommend them to other authors and professionals who want to achieve excellence with their products and services.
Janet Ply
The workshop provided a lot of information that I can use immediately to promote my current book. I got great ideas from the instructors as well as the participants.
Ali Greene
Becky and the team were a wealth of knowledge and I loved the times she shared from her own experiences with clients and now with the launch of Reach. Having the support in the small group to make sure everyone got time to share their own examples and questions was the most valuable part for me as I love getting real-time feedback and applying what I learn straight away.
Gena Cox
I loved having access to all the critical elements of book marketing in one place. It was very helpful in figuring out where I am "ready" and where I have gaps.
Jim MacQueen
I gained real insight around what to do to become more memorable, achieve greater name recognition for my writing, as well as professional activities - coaching and consulting.
Chuck Grovenstein
I felt I was gaining knowledge that it took my leaders and fellow members YEARS to acquire.
It was great to get a comprehensive overview of the book marketing process. I appreciated the open environment and the generous sharing of knowledge and perspective.
Nate Regier
The Weaving Influence team are always looking for creative and effective ways to help Authors get their message out. What I also appreciate is the ways they help us make connections. The networking is one of the most valuable aspects of my relationship with WI.
Carmen Smoak
You and Becky and the team are making a difference at Weaving Influence. Every webinar lifts my spirits and provides practical tools to elevate my influence.
Peter Economy
Wow — congrats on getting this book over the finish line! I love the cover, and I'm glad you found the inspiration to turn your book dream into reality. Also glad to see that you're working with Becky and Weaving Influence — they're the best in the business as far as I'm concerned.
Eileen McDargh
To say I was impressed with Weaving Influence would be an understatement. Weaving influence and Kelly Edmiston absolutely blew me away with what they did in 4 short months. First, they really understood me and what my book was all about. The number of interviews that they garnered for me was breathtaking. The graphics they created were gorgeous and spot one. They updated my LinkedIn header so it was perfect. They kept posting things on Twitter. In fact—they over-delivered and I can't thank them enough. It indeed is money well spent and a relationship you will treasure.
Julie WInkle Giulioni
What I really appreciate about the Weaving Influence team is their flexibility. Over the past year, I've had a couple of 'spot' opportunities that they constructed brilliant 'spot' solutions for. Whether it's promoting a lead magnet or getting participants to participate in a research study, they consistently identify creative avenues to get the word out. And when Becky sends a blast to her following, I see immediate results.