Remove, Replace, Restart: The Essential Maintenance Manual for Your Engine for Success
In business, as in life, there are times that leaders, like yourself, may find themselves at an important turning point in their career – willing to change, to grow, to reach their full potential as leaders, or even to reinvent themselves. If you've ever found yourself at such a crossroads, you're not alone. Sometimes we just need a guiding hand to show us the path forward.
I invite you to join us for this empowering webinar with Christian Greiser – C-suite coach, strategist, and author of the new book, Remove, Replace, Restart: The Essential Maintenance Manual for Your Engine for Success. During this 60-minute webinar, Christian will share invaluable insights he has perfected throughout his career on how to navigate these pivotal moments.
You will discover:
What to do when

career stumbling blocks arise

Why it is so important to

let go of old habits and behaviors

, and how to do it

The

#1 thing you must do

if you are in the "restart" phase of your career
You will leave this webinar equipped with the essential tools you need to empower your own journey to success, and emerge stronger and more fulfilled than ever before.
By signing up, you agree to provide your contact information to Weaving Influence and Christian Greiser. You may opt out of messages at any time.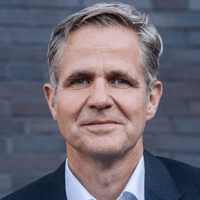 Christian Greiser
Christian Greiser is an executive coach and management consultant. He guides thought leaders, decision-makers, and entrepreneurs on their personal development journeys, helping them figure out their values, talents, and strengths. As he does so, he brings not only his perspective as a senior strategy consultant with operational leadership experience, but also an intuitive understanding for the role of personality in business. Prior to establishing his own consultancy, Christian held the role of Senior Partner at Boston Consulting Group (BCG) and led one of the largest practice groups worldwide. An engineer by education, he occupied managerial roles at German industrial conglomerate Mannesmann AG before entering the world of consulting. He studied in Braunschweig, Paris, and London and is a Fellow of the McLean Institute of Coaching, an affiliate of Harvard Medical School.
Christian and his wife divide their time between the German town of Meerbusch, near Düsseldorf, and the Greek island of Corfu. Christian has been practicing meditation with Zen masters of Europe and Asia for more than fifteen years and is the founder of a global mindfulness network. Insights from this meditation practice are also incorporated into his coaching.