The Art of Observational Listening to Create Psychologically Safe Workplaces with Markus Van Alphen
A critical component of being an excellent leader is to have influence. To effectively influence others you need the ability to understand people so that you can make them feel safe. If you are ready to learn more about creating psychologically safe workplaces through observational listening, join us for this empowering webinar with Markus van Alphen.
Markus will be sharing insights from his two-part book series, The Excellent Leader and The More Excellent Leader.
During this 60-minute webinar, you will discover the art of observational listening, plus:
Why observational listening is central in creating a psychologically safe workplace.

Ways you can practice observational listening.

The power of observational listening to improve communication, relationships, and more!
Don't miss this opportunity to learn from Markus and discover new ways to build trust with your team, increase your influence, and advance your leadership. Join us!
By signing up, you agree to provide your contact information to Markus van Alphen. You may opt out of messages at any time.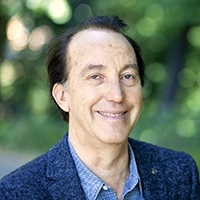 Speaker
Markus van Alphen is a leadership psychologist, author, teacher, trainer, organisational consultant, counselor and restorative practitioner.
Markus has a masters degree in Psychology from the University of Amsterdam and a degree in Electrical and Electronic Engineering from the University of Cape Town.
As thought leader he introduces the term Observational Listening, a theme he has written several books about.