I couldn't wait to have an excuse to share these fun photos of our Web Development Manager, John Marcello, jumping in his new Weaving Influence t-shirt.
He posted them to our team Facebook page over the weekend and I laughed, joyfully.
A t-shirt, with a logo. It might seem like a small thing, but it's helping our team celebrate a few milestones and we're having fun with it.
Last week, a few of our local team members gathered for a lunch, and everyone indulged me for a group shot (coming soon).
Then we mailed out shirts to our virtual team members, and I asked for folks to share photos on social media.
I even sent a shirt to my mom, who texted me this morning to tell me that she's wearing her shirt today for her daily walk. I told her bragging rights came with the shirt, too.
What are we celebrating?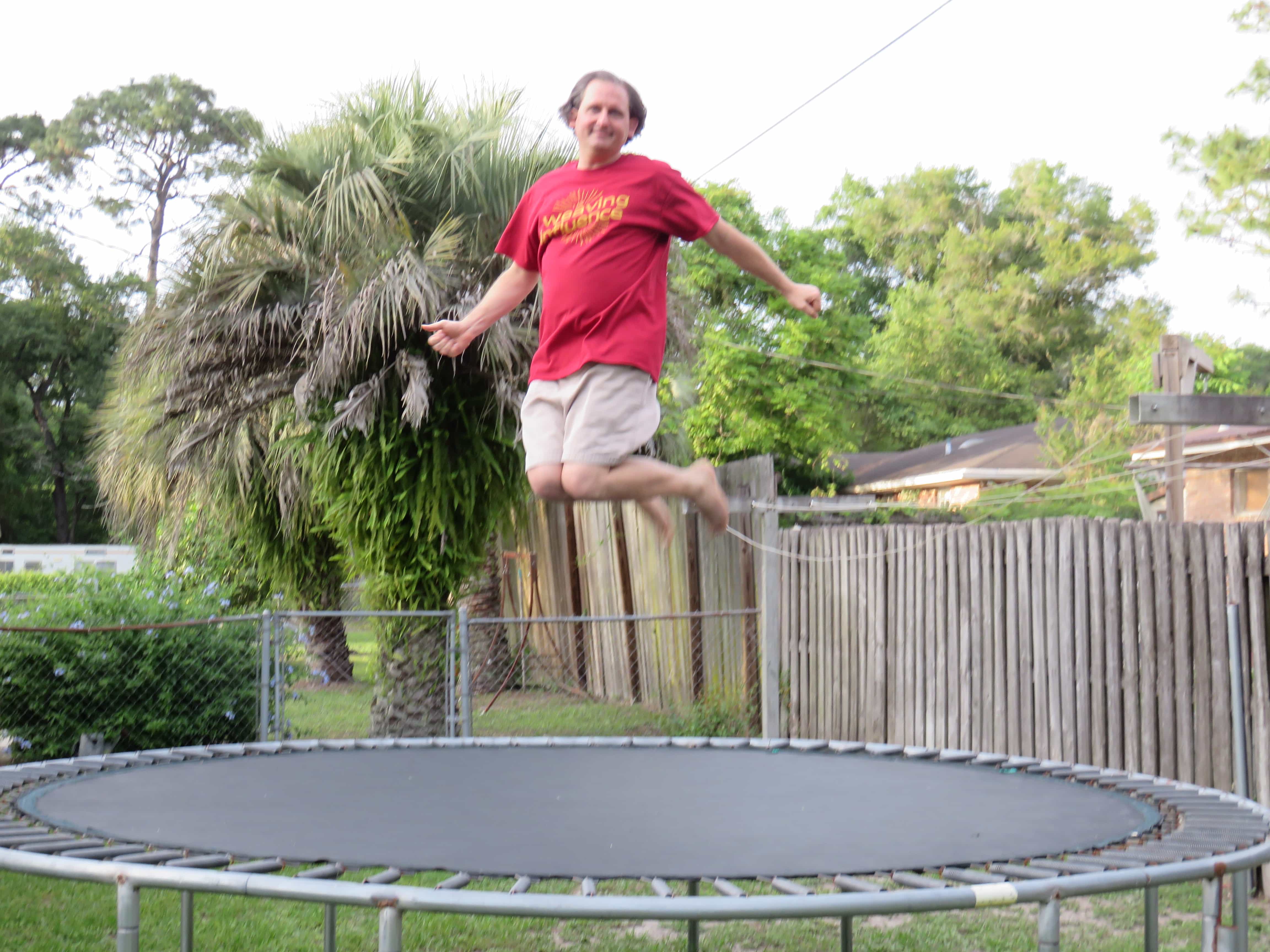 Several team members have recently passed or will pass year based milestones in working with our company.
John, seen jumping about, has been working with us over two years this spring.
Elizabeth Johnson, who does amazing behind the scenes work implementing for our clients and doing internal quality reviews of content, also passed the two year mark.
Carrie, our book launch director, will soon pass 3 years.
Sharon Pilaske, who manages our bookkeeping and invoicing, has been raising our game on internal processes for an entire year. We will soon launch our 50th book as a company.
I will have been working full-time in this business three years as of June 1st. We're successfully transitioning from a completely virtual and sub-contractor led company to a company that has both in-person employees.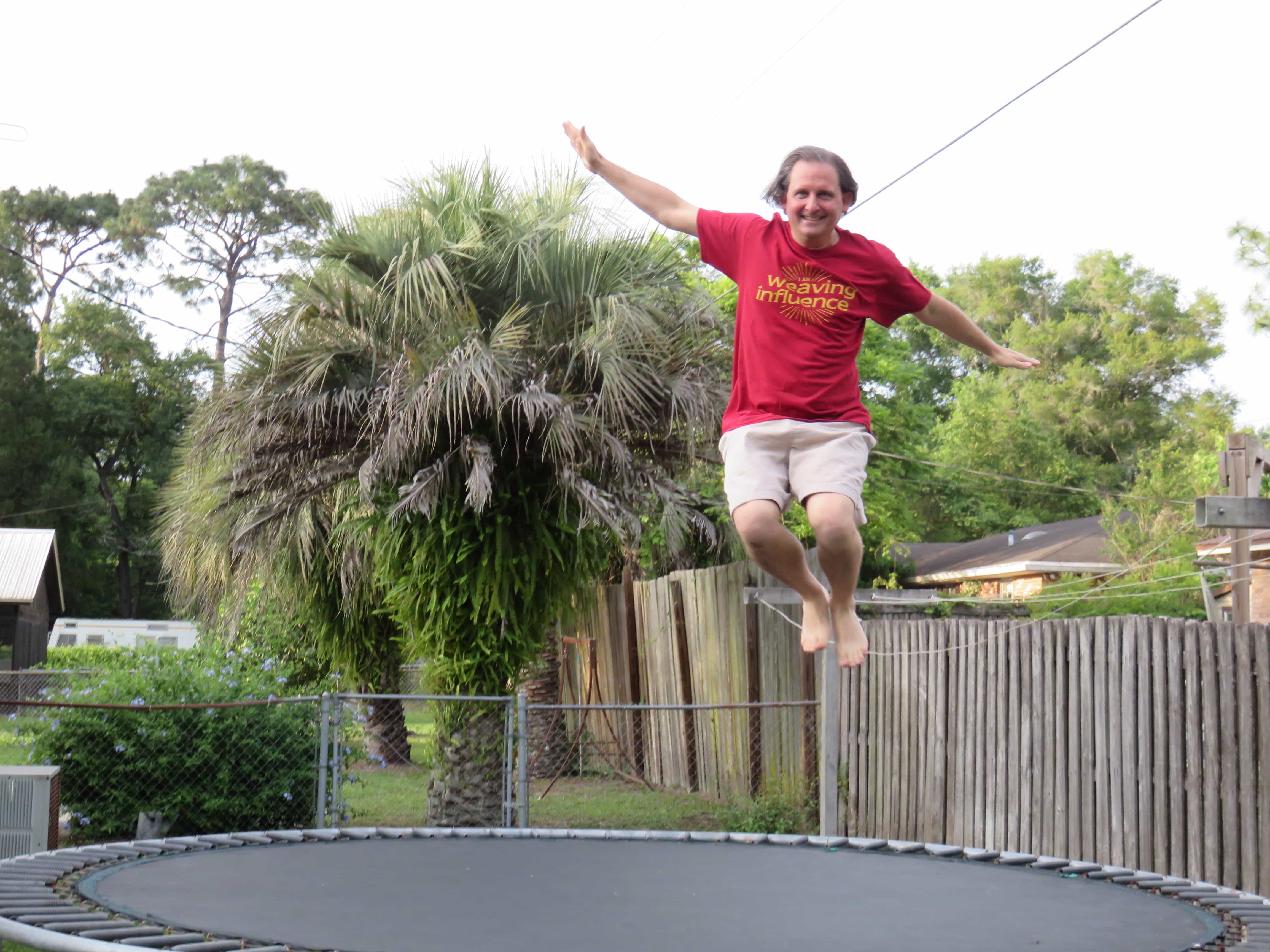 This includes a full-time, dedicated PR director who starts next week as well as amazing, committed, loyal, long-term contract team members.
It's enough to make some of us jump for joy – literally.
Tell me something! What has you jumping for joy?
What are you celebrating?