We're just coming off a big book launch week for #LessonsFromChina by @BeauSides, and once again Team Buzz Builder has come through on promotion, posts, reviews, and more. I could say "Thank You" a thousand times and it still wouldn't be adequate to express our appreciation for the multitude of ways that this incredible group of people get behind each launch and push us to success. Team Buzz Builder – YOU are amazing!
This week I'm turning the Featured on Friday spotlight toward two of our amazing TBB crew, and they, in turn, were gracious enough to respond to my questions and share a little bit about why they think it's worth their time to participate. Haven't signed up yet for TBB? You may want to after you read what John and Chantal have to say!
Meet John Smith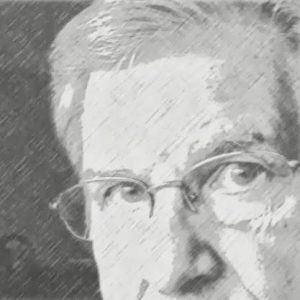 You can find John blogging over at The Strategic Learner, and connect with him on Facebook, LinkedIn, Google+, Tumblr, and Twitter.
John, what made you decide to join TBB? 
Becky Robinson's reputation for creating opportunities to engage in activities that make a difference was the original "hook" for me.  I had seen her work and her thinking in earlier roles and really felt like anything Becky was doing would be worthwhile for me.
I was also immediately impressed with the caliber of the authors and the value of the titles that she was including in the flow.   The quality started high and has just become more so as we have grown.   The opportunity to read, review, and promote books is common … I get requests regularly to do so from other groups and individual authors.  I choose to put my primary effort into TBB launches.  I consider my time and energy most well spent with TBB.
What value would you say you receive from being a member of TBB? 
On a personal level, I enjoy the association with enthusiastic and thoughtful folks, both those writing the books and those working to get the books in front of people.  When you have great products, marketing and promoting is easy and enjoyable. In short, I enjoy the association with quality and progressive leadership. 
Speaking of quality, I am blown away by the quality and quantity of support materials that are available to us to help promote the authors and their titles.  I have not seen anything like this level of support anywhere else. 
Why would you recommend that others sign up? 
Being part of these book launches allows you to focus energy on things that matter in concert with other people who want to make a difference, to be an active part of the positive change in leadership and organizational development that is happening now, and because you get free books.  😀
What's your favorite thing about being a part of TBB?
The culture of this group is positive, spirit-filled, and fun.  I feel totally comfortable and engaged whenever I am participating in the launches.
Meet Chantal Bechervaise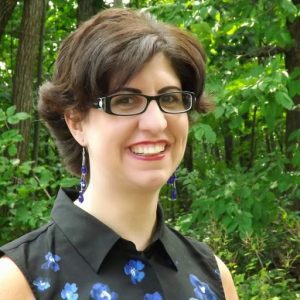 You can find Chantal blogging at Take It Personel-ly, and connect with her on Twitter, Google+, and LinkedIn.
What made you decide to join TBB, Chantal?
I decided to join TBB because I love reading books on leadership. I also decided to join because I enjoy Weaving Influence's blog and presence on twitter.
What value would you say you receive from being a member of TBB?
The value I receive is enormous. Besides being able to read the great books offered by TBB on leadership, I have also had the pleasure of connecting with some fantastic authors. I don't think that I would have had the same opportunity to connect with such wonderful people and host guest blogs without TBB. I have also learned so much from the books that I have read through TBB and find they add value to me every day at work and even at home.  
Would you recommend that others sign up to be a part of Team Buzz Builder?
DEFINITELY!! 🙂
What's your favorite thing about being a part of TBB?
Becky and the whole team at Weaving Influence are so nice and professional. They really care about the authors that they promote and they are wonderful to work with. You can feel their enthusiasm through the email communications and webinars that they host. AND it's lots of fun too!
Ready to join John, Chantal, and a host of other Buzz Builders?
We've got more launches coming up, supporting authors like Linda Freeman, Brian Sooy, and Bob Thompson. One way to become a part of these launches is by signing up to help, but the easiest way to get in on the ground floor of any book launch is by signing up to become a part of Team Buzz Builder. We try to keep emails to a minimum because we know you are busy and your inboxes, like our own, are full, so you won't be swamped with notifications.As a part of the team, you'll have opportunities to receive preview copies of new books, share in our promotional weeks, receive guest blog posts, and interview authors and thought-leaders for articles, posts, and blog-talk radio. What are you waiting for?
Sign up today!
Carrie Koens joined the Weaving Influence team in May 2012 and has held a number of roles, including three years as the Book Launch Director (a title she stepped away from in June 2016 in order to focus on the needs of her growing family), and she currently serves the team as a Writer and Consultant. An INTJ with a penchant for culture, book stores, Parisian cafés, Indian curry, British mystery shows, and her passport, you can find her on Twitter @CGKoens.