Hometown Reads officially launched on March 1, 2016, as a champion of the #ReadLocal movement. Since then, we've connected with over 600 authors in cities all across America, and are excited to be showcasing almost 30 cities on our site. That's a lot of communities connecting through local authors!
The list keeps growing, with more books and cities being added almost every week. And the more it grows, the greater our dream for it becomes!
Now we're excited to introduce the latest result of our "big dreams" — the new Hometown Authors blog!
Hometown Authors exists to share book launch marketing tips and resources to support authors in fueling the #ReadLocal movement.
We want to inspire and equip authors to be more effective in marketing their books, by sharing helpful advice from seasoned and new authors alike. Everyone's book marketing journey looks different, but all successful ones have one big thing in common, and that's community. And that's what Hometown Reads and Hometown Authors is all about!
Book marketing can be challenging, for sure, but starting where we are — with the relationships we already have — can result in huge returns.
"Book marketing is very hard. Collaborating with others can help." – Becky Robinson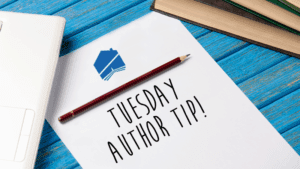 For instance, guest author Leni Pospie, a Hometown Reads author from Cleveland, Ohio, recently shared a bit of her own story as a newly published author. It included a disheartening journey to libraries, school districts, and book stores; but it was her visit to City Hall that really changed her outlook towards her book marketing journey.
Her flash of insight?
Market as if you are training for a triathlon. . . . You may not be able to see the finish line, but the starting line is within sight.  
Read the rest of Leni's post here.
We'd love to hear from other authors too! Do you have advice to share from your own book marketing journey, or specific encouragement for any newly published authors, or know of tools that can help authors connect with their intended audiences? Send us an email, or connect with us on Facebook or Twitter.
And if you haven't signed up to participate in the #ReadLocal movement yet, why not join today?
If you're an author who wants to see your book or city featured on Hometown Reads, join here. If you're a reader who wants to discover great books from your hometown, join here. Or simply browse our current selection of books here!
Tell me something! What's the last book you read from a local author?