What are you doing on June 4th?
If your answer isn't, "Attending the FREE #MeetingsMatter webinar", then listen up because this is a unique and exciting opportunity! On Wednesday, June 4th at 1 pm (EDT), Becky Robinson is hosting a free webinar with Kathryn Heath, one of the founding partners of Flynn Heath Holt Leadership. Kathryn will be discussing what she and her partners at FHHL found when they delved into why executive women say that they feel less effective in meetings than they do in other business situations. She will also be sharing advice on what women, and men, can do to step up their performance at the next meeting. Register today!
Meet the Speaker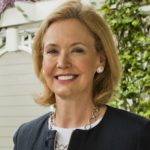 Kathryn Heath is a founding partner at Flynn Heath Holt Leadership whose goal is to move women leaders forward faster. She serves as a developer of leadership programs, researcher, coach, and training designer. One of the hallmarks of Kathryn's work is addressing organizations' specific business targets through customized programs that move women forward faster.
Before she co-founded FHHL, Kathryn was Senior Vice President and Director of First University at the nation's fourth-largest bank, First Union (now Wells Fargo), where her inventive and results-focused approach won her numerous awards in the field of learning and development. She created highly successful leadership development programs for high-potential employees – many of whom became the company's top-most leaders. Additionally, during a period of explosive growth, Kathryn centralized training, expanded the tools and channels both onsite and remotely, and increased the training hours per person exponentially.
Discover the Book
In 2011, Jill Flynn, Kathryn Heath, and Mary Davis Holt published Break Your Own Rules: How to Change the Patterns of Thinking that Block Women's Paths to Power. This book distills the six faulty assumptions (or "rules") most women follow that get in the way of achieving their full potential—then delivers the correlating new rules that promise to clear that path all the way to the executive boardroom. Based on their research, years of coaching successful business women, and over 1,700 interviews with executives in Fortune 500 companies, Break Your Own Rules reveals how women everywhere can start to change the thinking that drives their actions—and start winning in greater numbers.
 Coming to the webinar? Read this first!
If you're planning to attend the #MeetingsMatter webinar (don't forget to live tweet using that hashtag), here's some pre-event homework that will help you get the most out of the event. Flynn, Heath, and Holt were recently published in the June Issue of the Harvard Business Review. The article is now available online, and is the basis of what Kathryn Heath will be sharing next week as she talks with Becky Robinson. Read it this weekend and get your questions ready!
Invite Your Friends!
Planning to attend the webinar? Can't make the webinar but know someone who would enjoy it? Send this tweet now to share the news!
Women – it's time to Find Your Voice! Join @FlynnHeathHolt on June 4 and discover why #MeetingsMatter: 
Carrie Koens joined the Weaving Influence team in May 2012 and has held a number of roles, including three years as the Book Launch Director (a title she stepped away from in June 2016 in order to focus on the needs of her growing family), and she currently serves the team as a Writer and Consultant. An INTJ with a penchant for culture, book stores, Parisian cafés, Indian curry, British mystery shows, and her passport, you can find her on Twitter @CGKoens.