I consider myself incredibly fortunate.
Earlier this summer I made the leap from team member to team leader. It is most certainly a dream come true.
I cherish the relationships that I'm building with our clients. I enjoy teaching and growing with my talented team. And I am proud of the work we are doing.
Like I said, it's a dream come true.
I have to admit though, every moment hasn't been easy. It has been a lot of hard work and there have been a few surprises along the way.
But every lesson I've learned has been valuable.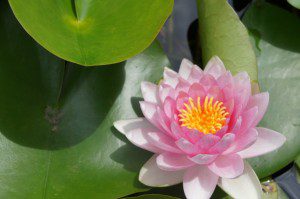 Speaking of being incredibly fortunate, this week I had an opportunity to write about a few of those lessons on two of my favorite blogs.
On the Lead Change Group I'm sharing a few Lessons from the Other Side. Please, stop by and see how my view of leadership has changed now that I'm in a leadership position. It's funny how that works, isn't it?
Meanwhile, my post on Whitney Johnson's blog asks the question, "If you are living your dream and it is hard work, is it really a dream?" I would be honored if you took a minute to stop by to share your opinion.