I'm grateful for another year to do great work with an amazing team. We started the year with two focus areas: creating capacity and refining process. We've made significant progress in both areas, which you'll see from our year-end highlights.
Yesterday I met with our team to re-cap the year, and several team members noted specific improvements. And while I had some big goals this year, I am truly pleased and proud of all we've accomplished, especially in our partnering with authors to create opportunities for their messages to have greater influence in the world.
Here are some highlights of the year
We launched 20 books this year. Since launching the company in 2012, we've now launched more than 60 books total. We celebrated a milestone with book 50, The New One Minute Manager, a new take on one of the best-selling business books of all time.
We created 20 book marketing microsites this year and designed/developed 6 custom websites for clients. Beyond that, we made significant improvements to our web process, adding a web project manager/sales coordinator to the mix, a role I previously held.
We hosted 25 free webinar events, which highlight our clients' content. Increasingly, people in corporate, non-profit, government, and education organizations are accessing our events as a key value-add to their professional/personal development. These content-rich events make a difference for attendees, while giving our authors exposure to potential buyers of their books/business services. We hosted our first multi-hour event with our Online Servant Leadership Summit, hosting 7 experts to an audience of over 600 attendees, including several organizations gathered in groups to participate.
We added 11 new team members this year, and welcomed three former team members back to our company. In our goal to create capacity this year, we knew we would be expanding our team. The gain of the year is 14 talented people working successfully who were not a part of the team at the start of the year. We're all thrilled to have had Angie, Joanna, and Margy re-join the #WITEAM, and to have the new talent and energy that Stephanie, Kayla, Jessica B., Jessica S., Cindy, Laura, Kate, Christine W., Christy V., Whitney, and Alicia are bringing.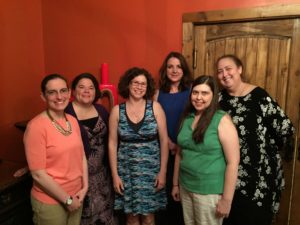 Our sense of community and collaboration are stronger than ever! This summer, several of our distributed team members met in person for the #WITour and several others met together in our office. The tour also provided opportunities for many of the team members to meet various clients. These in-person meetings provided a great encouragement to us AND our day to day connections and collaboration, including needing to pull together to work through challenges, have created a deep sense of shared purpose and values. We are strong, together.
Our Lead Change Group Blog has grown steadily this year with dedicated contributing authors. We're happy to support thought leaders in sharing value-adding content EVERY WEEKDAY on LeadChangeGroup.com. We're also grateful for mentions on top leadership blog lists this year including CharlesSprecht, SkipPrichard, and PromotionsNOW.
Fantastic media wins and placements for our clients. Our Digital Media Outreach team continues a track record of creating strong relationships with media contacts. We rejoice with our clients about the many media placements they've realized this year.
Continuing partnerships with authors. This year, we had the opportunity to launch Whitney Johnson's 2nd book, renewing a relationship with one of our first clients. We've also continued several working partnerships with authors into a 3rd (or even 4th) year. We deeply value these partners and are honored by our opportunity to join with them in making a difference with great content, reaching audiences around the world. We're also excited about new partnerships that have begun this year, and are especially excited about supporting the work of CTI in the year to come.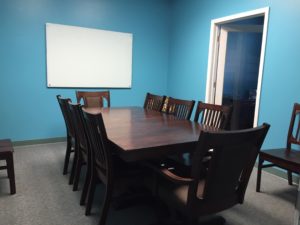 We moved the company from my home to a physical location, stabilizing operations with a core employee team. Prior to 2015, I was the only employee of Weaving Influence. As we close the year, we now have 6 employees who are a core support to our virtual subcontractor team. The chance to work together in person is helpful, and I feel supported in this work in a way I have not before.
Team Buzz Builder, our blogger network, continues to amaze us! We would not be able to create the results we do without the dedicated volunteers who engage with our authors by writing Amazon reviews, hosting guest posts, and highlighting books through their social media channels. Thank you, thank you, thank you!
Wow! We have a lot to celebrate. We'll be back later this week with reflections on personal wins for our team this year, including mine. If you've been a part of our success this year as a team member, client, media partner, Team Buzz Builder member, webinar attendee, or interested friend, thank you for being a part of the work we are doing in the world. You matter.