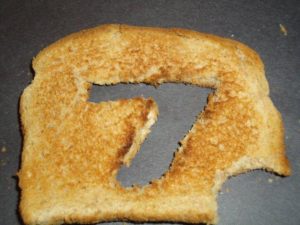 Only one week until the launch of my friends Kevin and Guy's new book, From Bud to Boss. As you may (or may not) know, I've been working hard lately on promoting the book as we near the launch.
Through this process, I have been grateful for support from so many people.
The team I am working with provides great support. We all communicate regularly throughout these busy days through Twitter, email, text messages, Skype, and phone calls.
My husband has been very patient and helpful. He sets out my vitamins every day to keep me healthy; he writes posts for this space to keep me on schedule; he's pitching in with extra housework; he gives our girls extra time, love, and attention. He tells me, often, that he will do whatever I need… and then he does it.
Kelley is a new friend (we met in December) who volunteered to bring her two young daughters over to my home regularly so that she can watch Maggie as a help to me while I work. Last week, she stayed longer so she could help out with my laundry.
Keri is another new friend. She brought our family a delicious, home-cooked dinner on Friday night. I'm still enjoying the leftovers.
Lisa calls me in the early morning to talk because she knows it's hard for me to find time later in the day.
Thabo lives half way around the world but he checks in with me regularly, sending emails, Facebook messages, and tweets to let me know he's thinking about me.
Greg regularly asks if there is anything he can do to help.
Lolly reminds me to take time for myself.
Chris is an amazing encouragement who is always cheering me on.
John and Angie are enthusiastically joining me in my efforts to build the buzz. Their tweets and retweets make me smile.
7 days left, lots of work left to do, exciting times. I am grateful for you all, the ones I've named and the ones I haven't named. And, I love you but I am just too tired to add links right now.