The Weaving Influence team is please to feature a new website designed and developed for change management consultant, executive coach, and author David Neilson. If you are tired of the trial-and-error approach to your life, explore davidenielson.com and find yourself on the path to conscious success today!
David Nielson & DNA Worldwide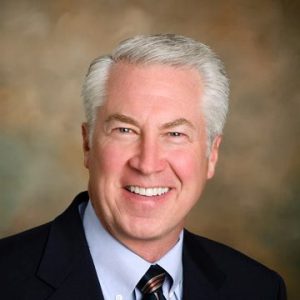 David Nielson is the founder and CEO of DNA Worldwide, a management consulting firm specializing in the execution of business strategy implementation and large-scale change. He brings over three decades of corporate, Fortune 500, and private consulting experience in organizational change management, leadership development, and training.
DNA Worldwide, LLC, is a management consulting firm that provides custom organization change management products and services, executive coaching, and leadership development. They serve an international clientele by ensuring change can be implemented with confidence, internal capability, and success achieved at every level within the organization. Utilizing their proprietary methodology, Change Management Essentials (CME), the DNA approach is straightforward, practical, focused on bottom-line results, and guided by the idea that "simpler is better and less is more." This efficient approach makes change manageable and measurable – even within the largest organizations.
Conscious Success
Personal and professional success in today's crowded, competitive economy is dependent on your discovery of the answer to the following questions:
What is my best purpose to achieve conscious success?
How can I demonstrate high awareness for conscious success?
How can I positively differentiate myself from others?
In his book, The Nine Dimensions of Conscious Success, David Nielson addresses the dilemma of how to define your purpose in life to achieve conscious success. Drawing upon his unique life experiences as a management consultant, an executive coach, and an organizational developer at Coors Brewing Company, he outlines a practical process model for you to achieve individual success. He uses real-life stories, humor, and a humble approach that has connected with audiences of all ages worldwide in his consulting practice and in the pages of this breakthrough book.
Nielson builds the foundation of his "Conscious Success Model" on three pillars: Purpose, Self Awareness, and Social Awareness. When combined and mastered, these essential starting blocks will bring you fulfillment on their own; but they can also be used to create your unique brand, style, and strong reputation.
Visit the new website to learn more
Interested in learning more about our web design and development services? Contact us to schedule a meeting!