I know it's been a good day because Natalie, my 8 year old, who often complains about how much I work, announced earlier: "This is a perfect day."
Today was our first work day at home after two weeks away, my annual working vacation.
As the day started, I tried out a plan I had to eliminate early morning whining. I typically work in the early morning hours, then break for breakfast. My kids wake up early, also, and beg for television, but we don't do TV in the early morning on weekdays. And even though they know this, they still whine about it.
So this summer, I let them know that though there would be no TV in the early morning, they'd each have a stack of notecards, chores and morning activities. When Natalie woke up at 5:45 am, she rushed to read her cards and selected one that said Math Workbook. She pulled a chair up at my desk and happily worked math problems until her sisters woke up.
After breakfast and devotions, we all got dressed — me in running clothes, the girls in play clothes and headed into the neighborhood into a cool — absolutely perfect, actually — morning.
I jogged; two girls biked, and Natalie rode her electric scooter. After nearly 30 minutes, we returned home. Me, sweaty, and ready for a shower. The girls, happy to play and finish chores.
My sitter comes at 8, and I worked steadily until 12:30, eating lunch at my desk.  (I'm so spoiled. April, who is watching my girls this summer, brings me a healthy lunch.) While I worked, the girls played outside some, and Cami baked some cupcakes.
After we dropped off April and her kids at their house, we went to a local hospital to visit and pray with a friend while she waited during her father in law's surgery. Then we stopped at a new park and the girls played on the playground. We went on an adventure nature hike and crossed (and jumped on) a swinging bridge.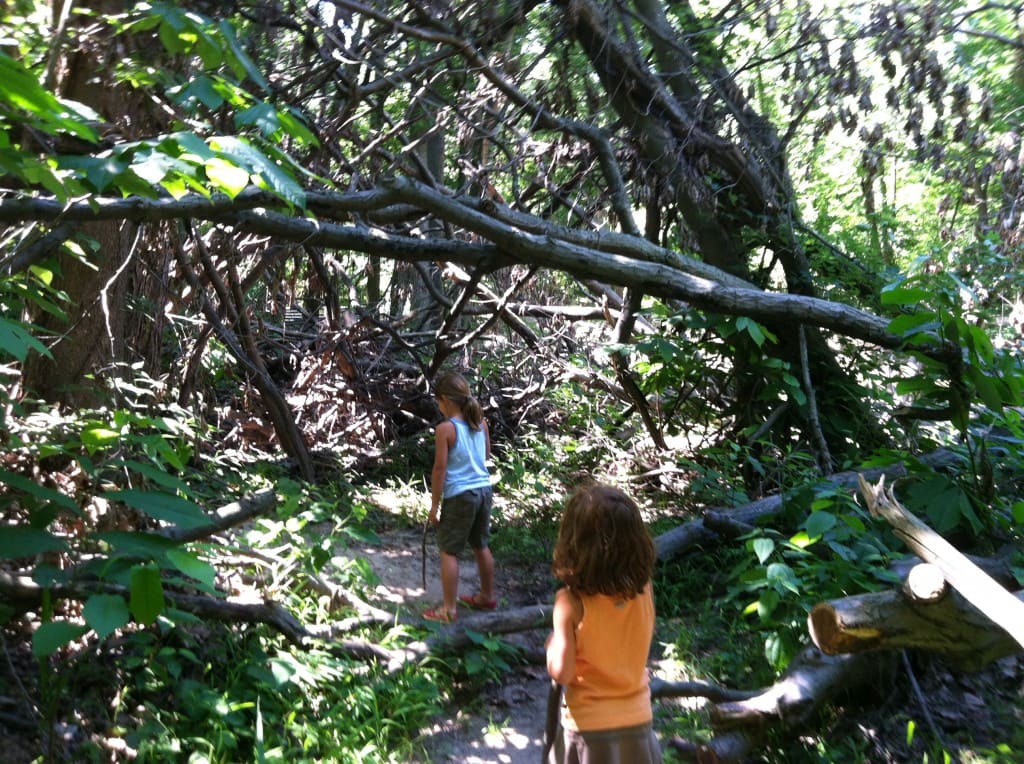 Then, ice cream cones from the McDonald's drive thru — for the girls.
And home for a quiet slide to dinner time. (A couple of client calls and more work for me, TV and outside play for the girls.)
A perfect day, indeed. In fact, it included every single component of my ideal day, outlined here.
I'm grateful for this good day, overwhelmed by God's grace in allowing me to choose this life, and hopeful that we'll enjoy many more perfect days this summer.
Tell me something! What components comprise your perfect day? How was your day?