This post is part of our 2016 Team Buzz Builder Guest Blogger series. Today we are pleased to introduce you to Greg Richardson, author of the Strategic Monk blog.
October is serious Autumn. Growing season is over. We push ourselves to finish harvesting what we have produced this year. The days are becoming shorter, the air is getting crisper and cooler. It is sweater weather. We are focused on preparing to get through another dark, cold winter.
Soon we will celebrate our holiday of hauntings and hallowed ground. Decorative graveyards are already springing up from yards in my neighborhood. The cooling weather and longer nights draw our attention to our deepest fears, including the spectre of death and dying.
Graveyards and "memorial parks," even the Halloween versions, remind us that our lives will end. We remember the people who have gone before us, who have given us their examples to follow. We talk about people who have given their lives for a reason, for a purpose. Many of us wonder, deep within, about our own purposes.
It is easy for us to understand that when a person dies in battle, or in a great act of sacrifice, they give their life to accomplish something. It can be far more challenging, perhaps impossible, to see how anyone who dies in an accident gives their life. We may see some deaths as a waste of potential.
It is true that some of us die in ways that are not our own choices, but each of us gives our life.
I know people who give their lives to teach children. They have given every day, year after year, to inspire generations to learn and grow. There are others I know who give their lives to help people make a good living, or to provide medical support for people who need it, or to help people find justice. Their lives are not given in renowned, dramatic sacrifices, but in more regular acts each day.
We pause, taking time in the midst of the pumpkin carving, the costumes, the trick-or-treating, and the parties to remember the people who gave their lives in ways that inspire us.
We are giving our lives. Each day, each hour, is an opportunity for us to make a difference. As we discover our own true selves, we become better equipped to share our true selves with others. As we become better at sharing who we are, we find deeper understanding of ourselves and others. We explore ourselves with reflection and extend our reach to the people around us.
Who is giving their life to inspire you?
How are you giving your life today?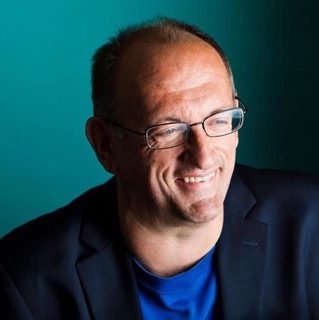 Greg Richardson is a leadership and organizational coach, and a spiritual life mentor, in Southern California. Greg is a recovering attorney, executive, and university professor who follows a monastic rule. He is passionate about bringing out the best in people, listening, and reflection. Greg's website is StrategicMonk.com and he is on Twitter at @StrategicMonk. You can email Greg at StrategicMonk@gmail.com.
Image credit: aitoff