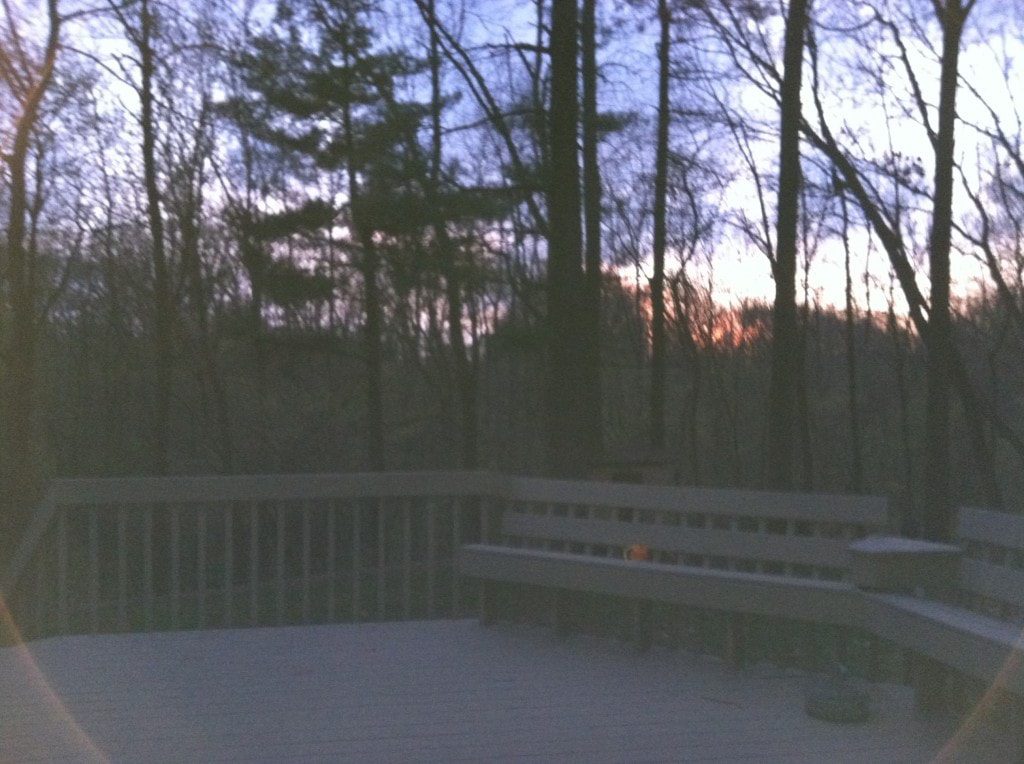 This weekend, I've experienced the truth of this advice, posted by Gretchen Rubin on her Facebook page:
To do something, I have to do a reasonable amount of nothing.
I've had what feels like the most productive weekend ever, both in terms of housework and work related tasks.
To be clear, this is not the weekend in which I've worked the most hours — far from it.
But as the sun sinks behind the trees in our ravine, my home is tidy, I feel energized for a new week, and I have good memories of quality time spent with my family. Oh, and I knocked several tasks off my to-do list for work as well.
How did this happen?
Well, it didn't start out so well. Yesterday, leading up to the afternoon, I sat at the computer longer than I wanted to while getting not-much done.
Then, thinking of Gretchen Rubin's advice, I decided to let go of all the stuff I felt I needed to do, at least for a while.
I made, and ate, a late lunch with my family: three varieties of homemade pizza.
After sampling all three, I felt full and groggy. I stretched out on the floor and soon, my littlest girl joined me. We stayed on the floor for a long while, doing nothing except looking at each other and stealing a kiss now and then.
Then we popped a movie into the DVD player and the whole family settled in to watch.
Soon, my husband fell asleep. I snoozed and watched, watched and snoozed. When the movie ended, the girls and I decided to go on a walk to let my husband keep sleeping.
We followed our favorite route through our neighborhood to an adjacent private road and back through our neighborhood, nearly two miles of walking, talking, remembering, and picking wildflowers.
When we came home, I spent some concentrated time in my office, with the door shut, clicking items off my to-do list. I snuggled the girls into their beds and then enjoyed some time with my husband.
Today, after a morning at church, the girls and I did some chores together. We swept and sharked the floors, finished and folded a week's worth of laundry, and prepared a feast to enjoy with extended family.
I lingered with the family most of the afternoon, enjoying a fire in our hearth. My daughters put on a dance show. And then, after we washed all the dishes and said goodbye to family, I worked a little more.
There's still time for books and snuggles, and look — there is even time for this — a few minutes to write.
I had to do a lot of nothing before I could do something.
Thanks for the good advice, Gretchen. I'm going to try it next weekend, too.
Tell me something! How does doing nothing help you accomplish more? What are your favorite weekend activities? How do you use the weekend to recharge?