My life tends to follow a predictable routine: Work, family time, sleep. On the weekends, I add church, time with extended family, housework, and the occasional outing. The past 5 days, however, have been anything but usual. Starting Wednesday, I enjoyed:
a train ride to Chicago, with an interesting cast of characters.
the chance to learn from and meet amazing people at a conference.
3 dinners out with parts of my team.
a run with one of my team members: early morning, 25 degrees.
a visit with a client in his home office.
an afternoon at the same client's horse farm.
time at home with family and friends.
a celebration at church of 150 years of ministry.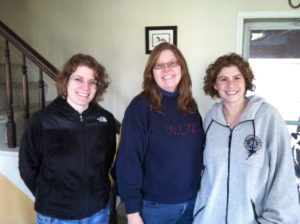 It's been a great change of pace: refreshing and relaxing, even with less sleep than usual. I typically spend more of my time online and plugged-in than offline and unplugged.  And, even though my time online is focus on relationship and connections, there is power, joy, and energy face to face that far surpasses any temporary buzz from a mention online or Twitter conversation. I need to spend more time offline. I need to spend more time unplugged.
It's a challenge, though; time off-line means time out of my business. My business is online. Life happens offline.
Now it's Monday morning and it's hard to jump back into a day of back-to-back meetings and client expectations.
The time off-line is absolutely necessary, and yet the re-acclimation is difficult.
Tell me something! Is time offline important to you? How do you balance time online with life unplugged?