I'm in Atlanta this morning, preparing for a meeting with client.
I'll admit it, I'm a little on the tired side. My day began early yesterday, and ended late. I never sleep well when I'm away from my family, no matter how comfortable the bed.
But today's list flows from a very thankful heart.
Today I am thankful for:
44. A whole hour to talk with Keri. My friend Keri drove me to the airport yesterday. We see each other often but it's usually on the run.
45. Time with Molly. Molly is one of the rock star members of the Weaving Influence team. She flew in from Chicago to meet me, and we're spending time with two clients while we're in town. More than that, we're spending time together. It's pretty awesome. (To the rest of the team: wish you were here!)
46. Surreal moments. While driving us to dinner, our client fielded a phone call on speaker from a pretty well-known Christian author. You've probably heard of him. Molly and I felt a bit star-struck.
47. Our new client shares my love of mochas, which means I'll probably drink several while I'm in Atlanta. I'm thankful for that!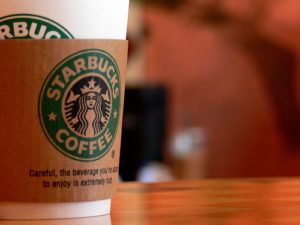 48. Hospitality and fellowship. We enjoyed dinner in our client's home last night, and we will spend the evening in his home this evening, as well. I am thankful for his family's hospitality, warmth, and for the chance to get to know and enjoy our hosts.
49. My husband at home, who is enjoying special time with the girls while I am away, despite being sick this week.
50. A chance to make a difference. Tomorrow, Molly and I will meet with the leadership team from Care for AIDS to strategize for an exciting social media campaign. You'll hear more about CARE for AIDS from me in the future.
Tell me something! What are you thankful for today?