I am walking along the edges of a long held and deeply cherished dream.
Building my business and finding work I love represents the fulfillment of one kind of dream, but it's a discovered dream. In doing it, I identified it. I didn't anticipate it, or plan it, or even pursue it. This work I do, I found it by serendipity — or it found me. And I do love it.
This other dream is a childhood dream, a dream of becoming a published author and finding my book, my name on the spine, on a bookstore shelf.
And though some might say this dream of mine is becoming antiquated — I'd better do it soon while there are still printed books, while there are still bookstores — my desire is not waning or adjusting. Writing and self-publishing e-books does not sate it. I want to hold my book in my hands.
As I meet, interact with, and work on behalf of authors, I am walking along the edges of my dreams, watching from the sidelines. I feel  joy and pride and also a bit of envy. I'm honored to play a role in the process, looking to add the most value possible for them, and learning what I can from their experiences.
I've walked into bookstores and run my fingers across clients' books on the shelves; I've traced their names with my index finger, touched the smooth, shiny covers, felt the weight of each book in my hands.
Yesterday, I spent the day with a client as he met with his publisher for an author's day, a chance for him to receive editorial feedback, look at proposed covers for the book, coordinate with marketing to plan for the book's release and promotion, and pitch his ideas to the team that will ultimately sell his book to distributors.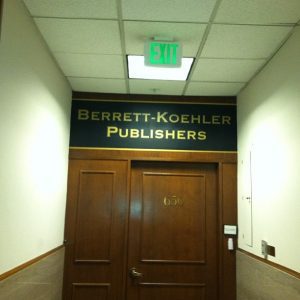 It seemed like a miracle, really, the opportunity to watch the process unfold, the chance to see the author's hard work to bring his book to life — the reality, not an idealized projection.
A wonder, this chance to strengthen connections with the publishing team. And, I ask myself, not infrequently — how did I get here exactly?
Here I am, walking along the edges of my dream.
It doesn't feel like I'm waiting my turn, instead I feel a quiet calm. It's not my turn. My turn will come.
Tell me something! When have you walked along the edges of your dreams? How do you see your experiences moving you in the direction of your dreams?