Work for me has typically been a necessary evil, emphasis on evil. For years I didn't realize there were people who actually found fulfillment in the activity that provided them with a paycheck.
"They call it 'work' not 'fun' for a reason," was my mantra.
Meeting my husband was my first hint that some people actually enjoy their jobs. He loves what he does. He's known since birth what he was created to do. He had a dream as a child and through hard work and a whole lot of grace he was able to make that dream come true. His example showed me it was possible even though I believed it wasn't possible for "people like me."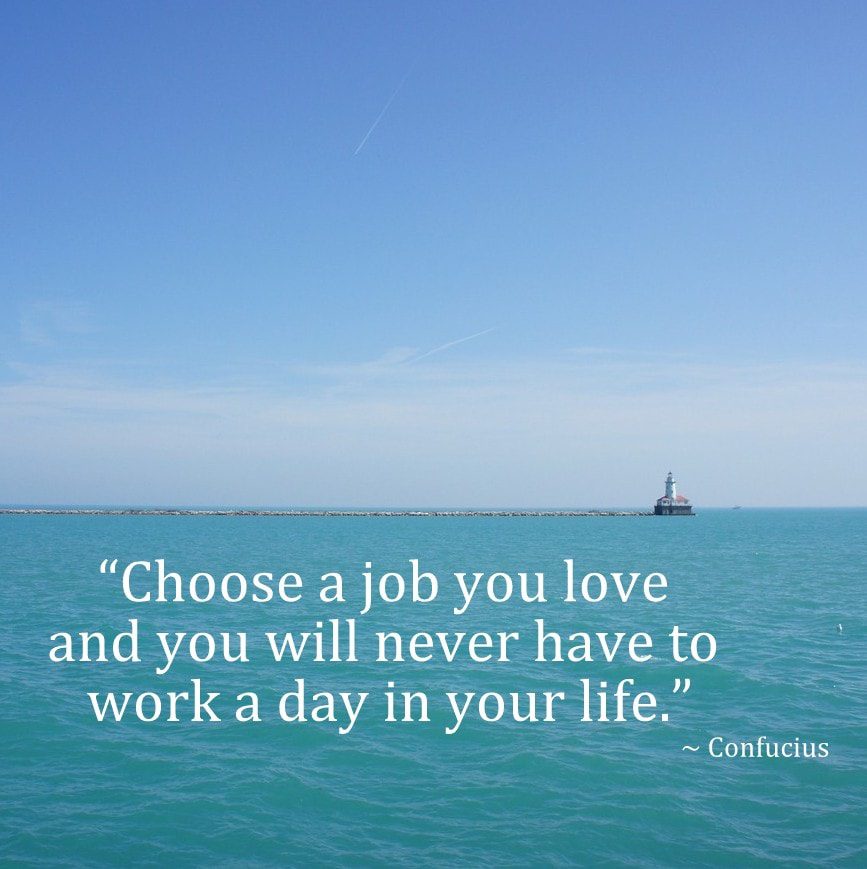 Two years ago I took a sabbatical from my then full-time work in the not-for-profit world. I was exhausted and burnt out. As meaningful as the work had been, it was never my dream job. The six month sabbatical turned into a year. Even after a year I still had no motivation, direction or desire to re-enter the full-time working world.
On a lark, a friend and I created a dance class that actually started to generate a little bit of income. Dance Fit was a taste of what it might be like to actually love what you do. But because it was only a few hours a week, I continued to tell myself, "But you could never find a way to make REAL money doing what you love. You're just not one of those people." (Don't you just want to punch my inner voice? She can be such a "mean girl.")
Fast forward to the beginning of this year — As we looked at moving to a new city, I was challenged to take this opportunity to reframe the way I look at work. A very wise woman encouraged me that it was possible to find work that would make my heart sing.
At the time, I nodded and smiled. It sounded lovely, but, not likely.After so many years of working strictly to earn a paycheck, I was skeptical.
Since we've been in Chicago, I've started to pursue "dreamy" opportunities. But a few dead ends and a lack of confidence put me on the verge of once again settling for the quick paycheck.
Enter Dare, Dream, Do. There is no question it came into my life at the ideal time.
As I mentioned in part one of this post, I find the idea of dreaming about a career to be scary. So, prompted by another wise woman, I started to dream about a lifestyle instead. For some reason that wasn't nearly as scary to me.
Quickly I realized I am already living my dream.
Since we've arrived in Chicago, I've had plenty of free time. I've spent it exploring and learning about this magical city. I've been meeting new people, writing and playing on social media. Plus, I'm free when my husband, who doesn't work your typical 9-5 job, is free.
Slowly the pieces started to come together.The fear began to turn into excitement.
I started to imagine ways to pursue what I love and collect a paycheck along the way. Support from my husband, encouragement from friends, advice from mentors, lots of prayer and Dare, Dream, Do have convinced me.
It's time to take a leap of faith or two… I have decided to stop settling for the "safe," uninspiring paycheck.
Instead, I'm taking a chance. I'm seeking advice. I'm looking to others who are working in the fields that interest me. I'm discovering what I need to do to take my dreams from hobbies to careers. And it's actually happening!
It would feel much safer if I could close this out with a paragraph explaining exactly what that dreamy work is going to look like. That paragraph would tie my story up with a big bright bow. But I'm not there yet. I'm still watching as my dreams take shape.
I've traded in my fear for curiosity about what the future might hold. And though daring to dream might not be the safe option, it sure feels right.
Molly is a reluctant dreamer in recovery. She's a social media junkie with a thirst for life long learning and an appetite for cupcakes. Currently she can be found falling madly in love with Chicago and chronicling the whole affair at her blog A Foreign Land. She also tweets up a storm under the guise of @mollypg.