Tom attends many of our events, and reached out recently with his personal story of refiring. It's from a book we promoted earlier this year, which emphasizes approaching "the rest of life" with enthusiasm rather than apathy, seeing each day as an opportunity for adventure and learning. Tom's story is a great example of this, and I hope you'll find it inspiring!
For the past 10+ years I have been transitioning through my "halftime," taking low cost probes into various fields while still working full-time. (See www.halftime.org for more on the book and the organization.)
I joined the Board of the local Habitat for Humanity affiliate in my area, became active in a local Young Life chapter, and participated in Halftime Institute events including a one-year round-table group. This group helps people really connect with their God-given talents, explore their strengths and weaknesses, and then move toward a plan to experiment with "second half" options. The concept is to move from the first half of your life, which was focused on success, to a second half focused on significance.
Your halftime is where you define your core, explore new options, and understand your passions and who you were meant to be. Ken and Margie Blanchard have worked closely with Halftime in the past with a particular focus on servant leadership.
Around the same time I was doing the Halftime round-table, I also initiated a leadership training class at my workplace… one that was focused on people. I used Mark Miller's The Heart of Leadership as one of the references for the class. It was great fun and got the team thinking on a much more human and deep level about the people they lead. This has now expanded to several concurrent classes that are led by others from the original group.
Last October I retired from Kollmorgen Corporation after 34 years, 25 of them with Kollmorgen. Since then, I have been mentoring younger leaders and spending considerable time with charities helping them in various ways. My calendar is actually pretty full, but full of great stuff with more eternal importance than making the next quarter's numbers. My wife and I are continuing to explore new areas to serve.
Refirement for me means spending most of my time with people/organizations that match with my personal mission statement of "encouraging individuals to discover and pursue their passions of significance."
I just wrote a forward for a workforce engagement project and recalled the joy associated with mentoring associates and watching them grow personally and professionally. Thirty-four years in the workforce and it wasn't my patents, or million dollar orders, or meeting quarterly goals… it was all about growing people! That's what Mark speaks about in his series of leadership books…servant leadership with a heart for people.
I'm still in my fifties so I have to work for a while, but the work I take on is going to make a difference in people's lives.
Refirement for me is just doing things of significance for the next 30+ years… or however long I am blessed to be here.
Tell me something! What does refirement mean for you?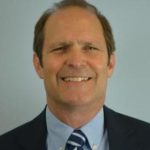 Tom England is former Director of Market Development at Kollmorgen Corporation. As an electrical engineer, he has worked in design, applications, and marketing & sales for motion control systems globally. He holds 4 patents in the field and has been published in IEEE proceedings. He and his wife Becky live in Virginia, and have 3 adult daughters spread across the country.