Earlier this month we told you about an exciting new resource for those interested in talent development.
CTDO is an "App-Based Magazine Unlike Anything You've Experienced" – and we offered several of our Team Buzz Builders the opportunity to try it for themselves and let us know what they thought.
The feedback has been positive, and today we're excited to share some of those links with you and invite you to subscribe (it's FREE!).
As a reminder…
ATD
The Association for Talent Development (ATD) is a professional membership organization supporting those who develop the knowledge and skills of employees in organizations around the world.
CTDO
A quarterly publication for chief talent development officers and other C-suite leaders whose responsibility includes leading the talent development efforts in their organizations.
Buzz Builder Links
From guest posts to interviews to personal connections with the content of the spring issue of CTDO – there's something for everyone in the following links. Click through, read them all, then sign up for your own FREE subscription to this fantastic resource!
Ready to sign up now? Visit…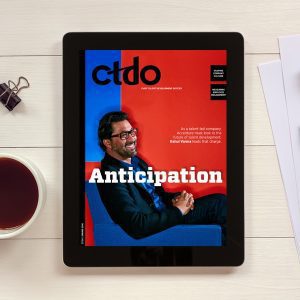 It's time for spring growth – start by developing your own talent, then share it with others!
Carrie Koens joined the Weaving Influence team in May 2012 and has held a number of roles, including three years as the Book Launch Director (a title she stepped away from in June 2016 in order to focus on the needs of her growing family), and she currently serves the team as a Writer and Consultant. An INTJ with a penchant for culture, book stores, Parisian cafés, Indian curry, British mystery shows, and her passport, you can find her on Twitter @CGKoens.