This post is a part of our 2016 Team Buzz Builder Guest Blogger Series. Today we are pleased to introduce you to Byron Ernest, Superintendent and Head of Schools for Hoosier Academies.
It is so exciting to have the opportunity to do a guest post for the Weaving Influence blog. In thinking and reflecting about what to blog about, the whole idea of "weaving influence" kept jumping out at me. Questions like: what does it mean to "weave influence"? What is a "weaving influence"? What if influence is not weaved into anything? It really struck me that Weaving Influence might just be one of the most genius trademarks there is. Let's think about this and break it down.
Weaving, as a verb, according to the Dictionary.com app is: "to compose a connected whole by combining various elements or details." So, as I think about the opportunities I have had with Weaving Influence to review books, it has been an incredible experience for me to be connected with many different elements and content from many different authors. By collaborating with Weaving Influence, I have been exposed to new thinking, reflected on and discussed this new thinking's meaning in real terms, experimented with the new learning in a safe learning environment, and applied this learning to important initiatives in my own personal context. This weaving really creates the structure of a network. Network members are connected and develop relationships that never might have existed. The weave is organized around the gifts and talents of the authors who are being featured for advancement of their works. This structure is helpful for connecting new voices and exposing a large number of people to new and exciting content.
One such weaved connection started with my reading of The Disciplined Leader by John M. Manning. I read this book as part of the launch project by Weaving Influence. The content of the book is deep, but presented in a practical format that made the information instantly useable and applicable to the reader's reality. I instantly began tweeting about the book. Then John Manning began to retweet and favorite my tweets. John Manning and I began to have twitter conversations. Finally, I sent him a direct message and inquired about getting autographed books for all of the participants in a program at the school I lead, the Focused Leader Academy. Just to recap, the content of the book has now been weaved into my life and is being weaved into the lives I lead, and I am forming a relationship with the author.
Now, for explaining the influence part I went back to the definitions. Tapping on the Dictionary.com app one more time on my iPad, I found the definition of influence to be: "to move or impel (a person) to some action." Earlier I mentioned we put author-signed copies of The Disciplined Leader in the hands of all the participants of our newly formed Focused Leader Academy. The book is organized into 52 lessons, and our Focused Leader Academy participants are reading a lesson a week and posting a blog reflection each week as well. Our Focused Leader Academy is an employee development and engagement program. The idea is that great minds and great motives still matter. Teachers with school leadership aspirations are a part of a cohort that takes part in monthly leadership trainings and are part of supervised leadership projects for the betterment of our school. The Vision is: Leadership will be born out of those who are affected by it. The Mission is: Leadership will appear anywhere and anytime it is needed. Our Theory of Action is: If we empower our teachers through leadership skill development… then we will have teacher leaders ready to contribute to the success of Hoosier Academies and be an important part of our talent pipeline.
It has been an incredible experience to weave John Manning and The Disciplined Leader into the culture of our school. Every day we are experiencing the positive influence that bringing this author and book into our culture of excellence we are developing has brought to the success of our students.
How are you weaving leadership influence into your organization?
Dr. Byron Er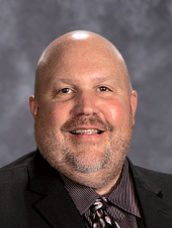 nest is the Superintendent and Head of Schools for Hoosier Academies in Indiana, which facilitates learning for over 4,500 students K-12, virtually statewide and in a hybrid/blended model in Indianapolis. Dr. Ernest is considered an "Energetic Change Agent" and is very involved in education policy and leadership. He currently serves on Indiana Speaker of the House Brian Bosma's Education Kitchen Cabinet. Additionally, Speaker Bosma appointed Dr. Ernest to serve on the Indiana State Board of Education this past May. Dr. Ernest is an avid blogger, with his thoughts on education and leadership being found at www.byronernest.wordpress.com. Additionally, he tweets often on matters of education and leadership. Dr. Ernest can be followed on twitter at @ByronErnest.
Image credit: nzchrissy2