There's no such thing as a "quick fix" for health or wealth, and the same thing holds true in business (and anyone who tells you differently is probably selling something). Rather, it takes many hours of hard work, cycle after cycle of trial-and-error, and oodles of sweat and tears before we start making — and seeing — progress.
It helps to have a coach to advise, encourage, reassure you — someone who's been there personally, who knows firsthand the stressors and uncertainties of the journey. This week's featured book offers such guidance from someone who's been there, done that, and now shares the insights he learned along the way to help you find the same success he did.
The Dentist Who Gets It
The Dentist Who Gets It is a book for those in specialty healthcare, healthcare, or business in general, who are looking for momentum in their business and life. It looks past "quick fixes" to putting the time in for success, and guides readers to the path where they can marry their head and heart — and be successful professionally and personally. The book fills a void for those in healthcare who are left in an uphill battle for success after graduate school, daunted by debt and lacking business acumen.
Dr. H, a self-made man, shares his tried-and-true methods for success — from keeping pace with the latest healthcare trends, to leading in today's environment, managing balance sheets, and selling a practice for a profit. Using self-deprecating and smart humor, The Dentist Who Gets It is an enjoyable read that helps readers figure out where they are and where they want to go.
"Quick fixes, like ten-minute abs, do not exist. If you are of a mind to lead, I give some insight into what I feel makes a good leader. If you are looking to sell your practice, you will find some advice about that as well… I'll also take you through my new passion, the work I presently do that has brought me directly from a full-time practicing endodontist into the next stage of my life." — Dr. H
Meet the Author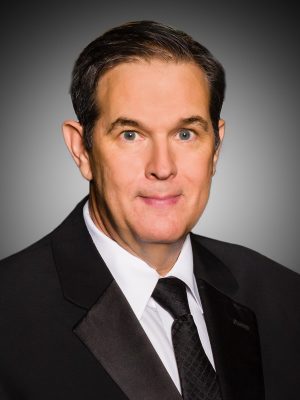 Dr. Steven Hymovitch (aka, "Dr. H") is the dentist who gets it! Dr. H is no stranger to hard work. He grew up in a blue-collar neighborhood in Montreal, Canada, the son of hard-working parents who ran a successful "mom and pop" shop. He got his first job at age 10 as a newspaper delivery boy; as a teenager, he sold soda at hockey games in the Montreal Forum. He served with the Canadian Army Reserves for 14 years, and even worked as a meat slicer at a delicatessen in Boston while simultaneously finishing his endodontic residency.
Dr. H received his BS and DDS from McGill University, an MBA from Arizona State University, and a root canal specialty degree from Tufts University. He settled in Phoenix, Arizona, in 1994, and continued his career as a serial entrepreneur. Over the next 10 years, Dr. H grew his Tucson- and Phoenix-based practice, Valley Endodontics and Oral Surgery, into more than twenty offices, making it the largest endodontic/oral surgery practice in the southwestern United States. He received his Graduate Certificate in Executive Coaching from the Royal Roads University in Canada, and in 2017, co-founded the Scottsdale Leadership & Coaching Center, helping business owners in the U.S. and Canada build their balance sheets and scale their practices to help more people.
Dr. H is a devoted husband to Julie, and loving father to Stefanie, Hannah, Hallie, David, and Evan. He enjoys traveling with his family, reading, and constant continuing education especially in the realm of emotional intelligence and leadership coaching. He finds great joy in sharing his personal and professional experiences to help others, and is equally excited about learning new things and expanding his colleague bases while networking and coaching.
Praise from Readers
"This book should be a bible for every leader aspiring for innovation. Understand and practice the principles in this book and it will substantially increase your chances of winning through innovation." — Nathan Laufer, Medical Director, Heart & Vascular Center of Arizona
"The Dentist Who Gets It is full of takeaways and nuggets of wisdom that any health professional can use right away. Dr. Steve's reference points that paint physical pictures as his message about the struggles he endured in becoming a dentist and then endodontist are relatable to so many other careers! Can't wait for his next book!" — Steve Brierley, President & Chief Experience Guy at Real Leader Development
"This book supplies you both with concepts that you can apply immediately, and that you can consider in the future. Hymovitch shares insights into his thought processes as he expanded his business, and explains some of the risks that he took along the way. You may well come away from the book inspired and thinking, 'If he can do it, I can do it.'" — Robert Passloff, President, Advanced Root Canal Specialists of MA
"The Dentist Who Gets It is an easy-to-read and entertaining blueprint that will lead practitioners to success! It is filled with lots of helpful 'pearls' and is valuable in all healthcare fields, not just dentistry." — Mehdi Mazaheri, MD, PC, CEO of M Spa
Learn More