This week's featured book is a detailed guide to mastering one of a coach's toughest skills: thoughtfully reflecting clients' words and expressions back to them so they see themselves and their world through new eyes.
Coach the Person, Not the Problem
"Coaches rely far too much on asking open-ended questions," says Marcia Reynolds. But questions only seek answers—inquiry provides insight. When, instead of just questions, clients hear their thoughts, opinions, and beliefs spoken by someone else, it prompts them to critically consider how their thinking affects their goals. Reynolds cites the latest brain science to show why reflective inquiry works and provides techniques, tips, and structures for creating breakthrough conversations.
This book will free coaches from the cult of asking the magical question by offering five essential practices of reflective inquiry: focus on the person, not the problem; summarize what is heard and expressed; identify underlying beliefs and assumptions; unwrap the desired outcome; and articulate insights and commitments. Using these practices, combined with a respectful and caring presence, helps create a space where clients feel safe, seen, and valued for who they are. Coaches become change agents who actively recharge the human spirit. And clients naturally dive deeper and develop personalized solutions that may surprise even the coach.
Meet the Author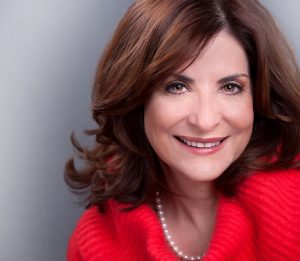 Dr. Marcia Reynolds is a world-renowned expert on how to evoke transformation through conversations. She is the Training Director for the Healthcare Coaching Institute in North Carolina and on faculty for coaching schools in China, Russia, and the Philippines. She has spoken at conferences and taught workshops in 41 countries on leadership topics and mastery in coaching. Global Gurus has recognized as one of the top 5 coaches in the world for four years. Her books include Wander Woman; Outsmart Your Brain; The Discomfort Zone; and her latest, Coach the Person, Not the Problem. Read more at www.Covisioning.com.
Praise from Readers Like You
I expected a great book from such a veteran coach and was a little surprised to find so much new and thought-provoking material—this is not a book full of reorganized coaching practices we've read about for years. While the methods explained are highly effective for coaching clients, I think the book has much wider applications. I am getting a copy for my newly married daughter as it has tools she'll appreciate as she builds her family. I also found that I can use this process with myself. After reading half the book, I discovered a limiting belief I had held for decades, and I know that this book inspired my new awareness. And I guess it inspired courage, too, because I conquered it. I recommend this book, whether you are a coach or not. — Barbara Dee,

5-star Amazon Review

Marcia takes what can seem daunting to both developing and experienced coaches and distills it to specific tools and frameworks that can lift a coaching relationship to transformation. Using three mental habits and five essential practices for reflective inquiry, coaches can experience how the power of our presence and our emotional connection is more powerful than any questions we can conjure.— Cory S. Colton,

5-star Amazon Review

Professional coach training emphasizes the importance of coaching the person, not just the problem. Or, in other words, coaching the "who," not just the "what." Doing so is the key to a more lasting, transformational impact through coaching.

In this book, Marcia Reynolds provides sound, practical ways to do just what the title says, "Coach the Person, Not the Problem." She offers five essential tools for reflective inquiry, an essential competency for transformational coaching. Reynolds also shares three mental habits that enable coaches to develop a stronger coaching presence and provide an environment of psychological safety for their clients. This book is a must-read for all professional coaches who want to take their coaching effectiveness to the next level. It's also a valuable resource for leaders who want to develop a coach approach to their leadership. – Jon Lokhorst, 5-star Amazon Review
You hear a lot about the importance of coaching, but the focus is often on asking questions and following formulas. Ultimately, most of the coaching you see is actually consulting, mentoring, or advising. This book changed that for me. By using "reflective inquiry", the coach becomes a "thinking partner" to help the person work through their own thought processes, biases, perceptions, and blocks. It turns out we all are masters at rationalizing our set thinking patterns, so a good coach doesn't offer advice or solve problems, but instead holds up a mirror to the person to help them work through their own thinking. Using five essential practices and three mental habits, even a beginner can start down a path to become a better coach in helping others explore their own thinking and resolve the issues holding them back. Give up being the "expert", hold up the mirror as a thinking partner, and move into transformational coaching with reflective inquiry. This book will give you the road map. — Rob S.,

5-star Amazon Review
Learn More