For business owners and executives, the bottom line is what counts; and there is no shortage of business books, systems, and consultants that claim they can improve it. Some magazines haphazardly throw books and resources at readers, and others offer a new direction or concept in every issue. There is no map for knowing where to start, and how to continue improving. There is no consistency — and thus, no confidence in any of the recommendations.
But if business leaders are going to spend time and money implementing a business concept to grow their business, they want to be confident they will generate a return on that investment.  That's the focus of a new magazine launching this week, which empower leaders to advance their company whether they own it, lead it, or work in it.
Confident ROi
Confident ROi magazine, started by company turnaround specialist Alex Vorobieff, interviews business leaders to hear their stories of what concepts worked and didn't work, and focuses on providing concrete how-to's. It also explores costs, time, and effort levels (i.e., brain strain) to implement tools leaders can use to turn around their companies. It is devoted to bringing you the tools and concepts to build the company you envision, along with the insights other leaders discovered when they tried to implement them. With this information, you can confidently select the right tool to generate a return on your company's time and money.
According to Alex: "There are countless concepts with claims to fix all the problems facing business leaders and media outlets, that throw every concept at them. Besides trying to have one solution to all issues, they often start at the wrong end. Confident ROi 'maps' out the proper sequence from starting point through the end, offering real-world stories on what worked—and what didn't—to let readers confidently choose the right concept to maximize their own ROI."
Consistently reading this magazine will give fresh perspective on the business improvement universe, and how it relates to your business, so you can confidently select the next project concept to implement. Confident ROi will start with two issues a year, offered both digitally and through the mail, but Alex hopes to eventually transition to producing quarterly regional issues and organizing conferences.
Meet the Editor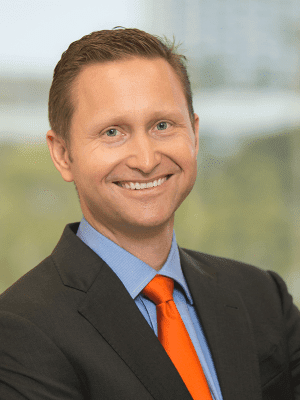 Alex Vorobieff is the founder and CEO of The Vorobieff Company, a premier business-consulting organization. A highly sought-after speaker, business alignment coach, and the author of Transform Your Company, Alex has helped scores of business owners and successful companies replace chaos with clarity and finally attain the success they've always imagined. His methods eliminate the real source of their frustration using business alignment tools (a term he coined after years of working with and investigating different business systems).
After years working with companies, Alex realized the financial and accounting issues he would clean up were always a symptom of a bigger issue: people within the companies were not on the same page to the answers to essential questions and would inevitably end up working against each other. It took time to articulate the root cause, where to start and what could prevent a transformation, but removing the frustration changes a company for sucking the energy from its people and into a source of energy and satisfaction.
In addition to solving thorny business problems, Alex enjoys pursuing his hobby of photography. He lives in Newport Beach, California, with his wife of more than seventeen years, Christine; their daughter, Kate; and their two horses.
Learn More