Another week, another book launch for the Weaving Influence team. Today's the final day of the official launch week for new author, Stacy Feiner. The longer I work in the book promotion world, the more I understand the power of word of mouth AND word of mouse.
One of the easiest (FREE) ways to support an author – whether it's their first book or their 21st book – is to leave a review on Amazon. If you've been a part of any of our launches this year and haven't left a review yet for one or all of them, it's never too late!
While you're at Amazon leaving all those reviews, don't forget to pick up a copy of the new book from today's author…
Meet Bonnie Marcus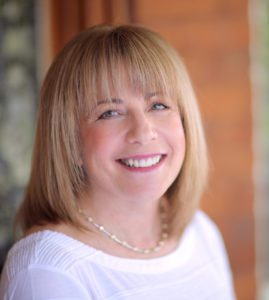 Award-winning entrepreneur and Forbes and Business Insider contributing writer Bonnie Marcus, M.Ed., has real conversations for real women in the workplace today. The President of Women's Success Coaching, she assists women to navigate the workplace and advance their careers.
With 20+ years of sales and management experience, Bonnie's background includes CEO and VP of Sales at three national companies. She has held executive positions in both start-up and Fortune 500 companies s.
Bonnie started her career at an entry level position and worked up to the top of a national company using her savvy promotion and relational skills. Her passion is to help other women learn to be sensitive to the culture of their organizations, embrace the politics, and actively move their careers forward.
She is also the author of The Politics of Promotion: How High-Achieving Women Get Ahead and Stay Ahead (launching March 23 – 27).
Connect with Bonnie Online:
Visit The Politics of Promotion book site, follow her on Twitter, connect on Facebook and LinkedIn, and visit her YouTube channel.
Learn More About The Politics of Promotion
The Politics of Promotion offers women the tools and guidance they need to successfully navigate the realities of their organizations, emphasizing the need to understand office politics to get the promotions and recognition they deserve.
The Politics of Promotion is officially launching on March 23 . Find it on Amazon, or download to your Kindle or Kindle reading app.
If you're a part of the launch team who received a preview copy, reviews can be added NOW on Amazon and Goodreads, or after March 23rd on Barnes & Noble.
On Thursday, March 26th at 1 pm (ET), Bonnie will be joining Becky Robinson for a FREE, 1 hour webinar. Bonnie will be sharing tools and ideas to help you overcome the obstacles that are standing in the way of reaching your career goals. It sounds like a great event, so sign up today! (registration link | learn more).
If you'd like to learn more about The Politics of Promotion (or find resources to share with your online communities), you should bookmark the book's website where you can download a sample chapter, grab promotional graphics to share online, and find a link for savings on bulk orders.
Visit the website | Order the Book | Register for the FREE webinar | Buy in Bulk
You Tell Me: Have you dealt with politics in the workplace? What's your best tip for young professionals who have hit a hidden ceiling?
Carrie Koens joined the Weaving Influence team in May 2012 and has held a number of roles, including three years as the Book Launch Director (a title she stepped away from in June 2016 in order to focus on the needs of her growing family), and she currently serves the team as a Writer and Consultant. An INTJ with a penchant for culture, book stores, Parisian cafés, Indian curry, British mystery shows, and her passport, you can find her on Twitter @CGKoens.