Every Monday morning the Weaving Influence Directors (Becky Robinson, CEO; Amy Driehorst, Director of Client Services; Christy Kirk, Director of Social Strategy; and me, Carrie Koens, Book Launch Director), start our week by checking in with each other about priorities, concerns, and company development work. With one month remaining in 2015 our primary focus is finishing strong this year, and setting plans in place for continued growth in 2016.
When I started working with Becky in 2012, there were six people on the team. By August we were down to four, with Amy bringing us back up to five when she came on board in September. Today we are a mix of contractors and employees, local and remote, all doing our part to weave influence for our clients and develop meaningful community with members of Team Buzz Builder. We're working on some really exciting new ideas for both audiences in 2016, which fits right in with a standout phrase found in the Introduction to Mastering Leadership:
Leaders set the agenda for the future. 
It's important to the Directors, as well as the team, to set a strong agenda for the future of Weaving Influence. We believe that the work we do makes a difference; whether it's by selling books or making new connections or offering meaningful work-from-home opportunities – the future is bright!
If you're interested in setting the agenda for the future and getting 2016 off to a strong start, then allow me to introduce you to the authors of our final book launch of 2015…
Meet Bob Anderson and Bill Adams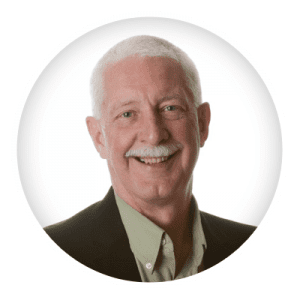 Robert (Bob) J. Anderson is a pioneer in the field of leadership development & research. He is the Founder and Chairman of The Leadership Circle and the Full Circle Group; and creator of The Leadership Circle Profile.
Over the past 35 years, he has dedicated his career to exploring the intersections between leadership and mastery, competence and consciousness, spirituality and business. Bob holds a Bachelor's Degree in Economics from John Carroll University and a Master's Degree in Organizational Development from Bowling Green State University. He serves as adjunct faculty for the Executive Education Center at the University of Notre Dame Mendoza College of Business.
Bob and Kim, his wife of 32 years, make their home near Toledo, Ohio, but enjoy traveling the globe for both work and play with their three adult children.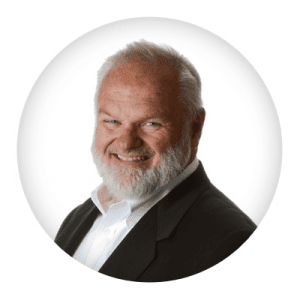 William (Bill) A. Adams is known for partnering with leaders to unlock breakthrough performance, develop deep leadership capability, and produce transformational business results. He is the CEO of The Leadership Circle and the Full Circle Group; and co-author of several books, including The Whole Systems Approach and The Quest For Quality. His clients range from Fortune 500 corporations to start-ups across multiple industries. He sits on numerous boards in the for-profit, education, and non-profit worlds.
Bill holds a Master's Degree in Interpersonal & Organizational Communication from the University of Montana. He and his wife live in Utah. The two are most at home in the outdoors, working with youth leadership and spending time with their four children and a growing crew of grandchildren.
Connect with Bob & Bill on Social
If you're on Facebook, we recommend looking up The Leadership Circle page and giving it a "like," or follow their business account on Twitter @leadershipcir. You can also connect with both Bob and Bill on LinkedIn.
Discover Mastering Leadership
"Many people talk about the significance of an effective leader but often struggle to describe one… until now. Anderson and Adams offer a simple yet dynamic model that can guide and assist you in understanding what makes great leaders great. This universal model encompasses the skills, capabilities, and principles that stem from real leadership. A transforming and insightful read."

~ STEPHEN M. R. COVEY, AUTHOR OF NY TIMES BESTSELLER 'THE SPEED OF TRUST'
Is your leadership a competitive advantage, or is it costing you? How do you know? Are you developing your leadership effectiveness at the pace of change? For most leaders, complexity is outpacing their personal development and today's escalating global complexity puts it at a premium. Mastering Leadership involves developing the effectiveness of leaders – individually and collectively – and turning that leadership into a competitive advantage.
Next week (November 30 – December 4) is the OFFICIAL LAUNCH of Mastering Leadership, and the best spot to go to learn more about this "masterful" book is their book website: masteringleadershipbook.com. There you can find a free sample chapter (including the quote about leaders setting the agenda), more information about the book (like where to order), and beautiful share graphics and tweets to send out next week in support of the launch.
If you received an early-review copy, or if you're one of the folks who already purchased it for your Kindle, go ahead and get the promotion started this weekend by leaving your review on Amazon. REMEMBER: Short, sweet, and to the point, or long and detailed – book reviews are one of the best (and easiest) ways to show your support for an author and their work, so head on over to Amazon today!
DID YOU MISS THE WEBINAR? If you missed the free webinar with Bob and Bill earlier this month, watch the recording now!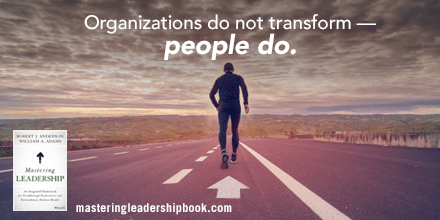 Want to do more?
Send this tweet now and show your social support!
"Leaders set the agenda for the future." #MasteringLeadership by @leadershipcir is launching November 30th! http://bit.ly/MLamz {Tweet Now!}