Are you a runner? Even if you're not, odds are good that you have countless friends who are. Long-distance running has grown in popularity over the past decade by leaps and bounds (or should that be "meters and marathons"?). It's moved beyond a simple athletic event to the social-fitness realm, becoming a popular way to get in shape, shake off stress, meet the community, and boost cardiovascular health.
But long-distance running is certainly not easy. The endorphin rush is great, but it takes a lot of hard work to get there both physically and mentally. It also requires a smart approach to pacing. Run too fast, and you'll burn out before you reach the finish line. Move too slowly, and you quite literally get left in the dust.
Pacing is also important in other areas of life — running a business, for instance. Force artificial growth and your company will likely fizzle out like a firecracker; ignore the need for growth and it will wither away into oblivion. Today's featured author knows firsthand about the importance of pacing in both of these realms. As both an endurance athlete and a successful business owner, she has interesting perspective to share on the concept of pacing for long-term growth.
Meet the Author – Alison Eyring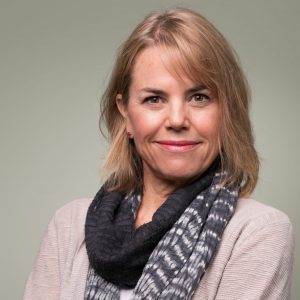 Dr. Alison Eyring is a global thought leader on building organizational capacity for growth. Founder and Chief Executive of Organisation Solutions, as well as an endurance athlete and trained organizational psychologist, Alison has twenty-five years of experience in large-scale organization design and change and executive development.
Alison works closely with global and regional executives from Fortune/FTSE 500 and some of the world's most innovative high-growth companies on leadership and growth. She is also Adjunct Associate Professor at the National University of Singapore Business School.
Want to connect with Alison? Find her on Twitter or LinkedIn, or contact her via email.
Discover the Book – Pacing for Growth
Whether you're running a race or running a company, pacing is everything. Go too fast and you'll burn yourself out—too slow and you're left in the dust. So how can leaders find the right speed? Growth expert Alison Eyring, who is also a long-distance runner and triathlete, found the answer in endurance training.
It's a concept she calls Intelligent Restraint. Eyring shows leaders how to evaluate their company's and team's current capacity for growth and identify the right capabilities and pacing strategies to increase growth steadily and sustainably. She masterfully weaves physiological and psychological research, in-depth business case studies, examples from real leaders, and practical tools with her own narrative of endurance training. The result is a revolutionary new mindset for enduring success.
Intrigued? Download a free sample chapter, add it on Goodreads, or buy a copy on Amazon or Barnes & Noble.
What People Are Saying
"Alison gives you a roadmap for growth by looking at your capacity, your capabilities and the right pace to sustain results. She also shares the rules of Intelligent Restraint to help you focus and build capabilities for success. If you are a leader in business or in your community, I highly recommend reading this book to look at the impact you are making in your life and those around you."
— S. O'Dell, 5-star Amazon review
"'Pacing For Growth' offers a sound and practiced approach to growing our organizations within capacity . . . Alison shares stories about icons that have flourished or failed over the years, leadership tools and tips for pacing growth and capacity, and keeps us mesmerized with her own personal stories and experiences."
— Lisa Kosak, 5-star Amazon review
"Leading a global business means delivering performance today AND preparing for growth in the future. Alison Eyring's fresh approach to meeting this challenge is an invaluable guide for any leader that wants to successfully grow their business for the long-haul."
— Lee Kirk, 5-star Amazon review
"Dr. Eyring has hit a home run with 'Pacing for Growth.' This book is extremely well-constructed to provide a clear message with examples we can incorporate into our personal lives as well as our work lives . . . It is a book that I will refer to again and again in the future."
— Dan Ward, 5-star Amazon review
Learn More
Watch Alison's recent webinar, which explains more about why pacing is everything — in running, business, or life itself — and defines the concept of Intelligent Restraint. Or visit her website to discover the services her company provides, read the Grow! Magazine, or learn more about about Alison's new book.