Readers and Book Reviewers, Team Buzz Builders and Casual Promoters – GET READY! February 2nd starts our busy spring book launch season, and our team is in full swing working to get everything ready for an exciting line up of authors and books covering a variety of topics. 
Due to the number of books we launch, it can become problematic for me to have direct contact with each author, which is why most of the time I choose to work through the project manager to communicate questions and gain approval of our work. We've found that it simplifies things for me, as well as for the client.
However, there have been a few instances when I have stepped back into the role of project manager, adding "Client Communication" to the hats that I wear. In the case of Refire! Don't Retire by Ken Blanchard and Morton Shaevitz, I have had that opportunity to work directly with Dr. Shaevitz and various members of Ken's team, and I am so excited to tell you about these great authors and their newest book – launching February 2 – 6.
Meet Ken and Morton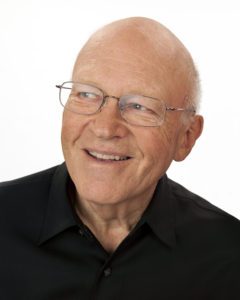 Ken Blanchard, one of the most influential leadership experts in the world, is the co-author of the iconic bestseller, The One Minute Manager, and 60 other books whose combined sales total more than 21 million copies. His groundbreaking works have been translated into more than 27 languages and in 2005 he was inducted into Amazon's Hall of Fame as one of the top 25 bestselling authors of all time.
Ken is also the co-founder and chief spiritual officer of The Ken Blanchard Companies, an international management training and consulting firm that he and his wife, Margie Blanchard, began in 1979 in San Diego, California.
When he's not writing or speaking, Ken also spends time teaching students in the Master of Science in Executive Leadership Program at the University of San Diego.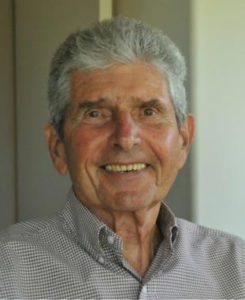 For more than three decades, Dr. Morton Shaevitz has been helping individuals and organizations to grow and change through his work as a clinician, author, consultant, and speaker. Much of his early career focused on gender issues at home and in the workplace. He and his wife Marjorie wrote Making It Together As A Two Career Couple, the first US book published in this area.
As a member of the Internal Medicine division at Scripps Clinic, he developed a number of behavioral health programs and his interest turned toward medical and geriatric psychology. He is currently the chair of the section of Geriatric Psychology for the California Psychological Association.
He has served as a member of the Leadership Advisory Council of the Stein Institute for Research on Aging and is an associate clinical professor of psychiatry at the University of California, San Diego.
Find Ken and Morton Online
If you're not already doing so, I highly recommend you follow, like, and in any way possible connect online with both Ken and Morton. You will find yourself encouraged and challenged in your thinking on a daily basis – and that's a good thing!
Ken: Facebook, Twitter, LinkedIn, Google+
Morton: Facebook, Twitter, LinkedIn
About the Book
Refire! Don't Retire asks readers the all-important question: As you approach the remainder of your life, what are you going to do to make it joyful and meaningful? Ken Blanchard and Morton Shaevitz point out that too many people see their later years as a time to endure rather than as an exciting opportunity.
Both research and common sense confirm that people who embrace these years with gusto – rather than withdrawing or waiting for things to happen – consistently make the rest of their lives the best of their lives.
The authors tell the compelling story of Larry and Janice Sparks, who discover how to see each day as an opportunity to enhance their relationships, stimulate their minds, revitalize their bodies, and grow spiritually. Readers will find humor, practical information, and profound wisdom in Refire! Don't Retire.
Who is this book for? Those facing retirement, adult children with older parents, anyone looking for a plan to help them make the latter half of their life as exciting – or more so – than the early years. You don't need to wait until you're of retirement age to start putting the lessons from Refire! into practice. Pre-order your copy on Amazon today!
How to Be Involved in the Launch
There are several ways to be involved in the launch of Refire! Don't Retire.
The easiest way is to visit the book's website where you can find resources to share (tweets to send, graphics to include in blog posts, and links to buy the book).
You are also invited to join Ken and Morton as they sit down (virtually) with Becky Robinson on Monday, February 2nd. It's free to attend the webinar, but you'll need to sign up in order to join in the conversation.
Pre-order Refire! Don't Retire from one of the online retailers, like Amazon or Barnes & Noble. It's also available as an Audible book, for those who would prefer to listen.
Once you've read the book, go back to Amazon and leave a review! If you're on Goodreads, make sure you put it on your bookshelf (and leave a review there when you're done).
Ready to promote now? Click HERE to send this tweet now: I'm excited about the new book from @KenBlanchard & @DrMHShaevitz, coming Feb. 2: http://bit.ly/MBrefire #RefireBook
Carrie Koens joined the Weaving Influence team in May 2012 and has held a number of roles, including three years as the Book Launch Director (a title she stepped away from in June 2016 in order to focus on the needs of her growing family), and she currently serves the team as a Writer and Consultant. An INTJ with a penchant for culture, book stores, Parisian cafés, Indian curry, British mystery shows, and her passport, you can find her on Twitter @CGKoens.