Last summer I had the opportunity to meet Becky at the Berrett-Koehler Author Co-Op Book Marketing Workshop in Atlanta. During this two day event, Becky teamed up with today's featured author to talk about ways to create an active community via social media.
While they were up front sharing examples and talking about what they know best – social communities – I attempted to hide behind my laptop so no one would feel compelled to start a conversation with me. As an INTJ, sitting at the center table in a roomful of strangers is on par with a root canal.
However, while live tweeting the various speakers, someone DID start up a conversation… via Twitter. Tweets and retweets went flying throughout the day, and as I prepared to flee the "mix and mingle" session, my Twitter conversationalist approached to say he had enjoyed my tweeting of the event. That person was today's featured author, and an all around nice guy – in person, and on Twitter.
Meet S. Chris Edmonds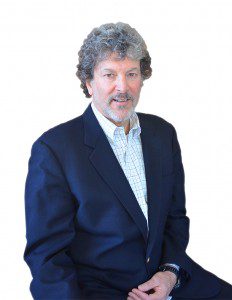 Chris is the founder and CEO of The Purposeful Culture Group, keynote speaker, and senior consultant with The Ken Blanchard Companies. He spent 15 years leading and managing successful business teams before starting his consulting company in 1990, and is the author or co-author of six books and one manifesto, including his soon-to-be-released book, The Culture Engine.
Over the years Chris has worked for clients in industries including automotive, banking and financial services, government, hospitality, insurance, manufacturing, non-profit, pharmaceutical, retail, sales, software, and technology. Under his guidance, culture clients have consistently boosted their customer satisfaction and employee engagement rates by 40 percent or more and their profits by 35 percent or more.
When he's not busy writing books or boosting engagement and profits for his clients, Chris provides guitars, banjo, mandolin and vocals for the Jones & Raine band. Two singles from the band's 2009 debut album made the Billboard country charts.
Connect with Chris Online
Find him on Facebook, Twitter, LinkedIn, Google+, YouTube, and Pinterest.
Don't forget to visit the website for his new book, The Culture Engine. There you will find cool graphics to share, links to buy the book (and bulk buy offers), a free sample chapter and more.
The Culture Engine – Launching September 29th!
Our team is excited to be working with Chris, gearing up for the celebration of the September release of The Culture Engine Consider this your official invitation to join us!
Becoming a part of the team gives you various opportunities to be involved, including sending tweets, sharing graphics, writing a book review, interviewing Chris, and generally helping spread the word during the launch week. Interested?
Check out his book website and sign up today!
Whether you plan to be a part of the launch team or not, we do hope you will join us on Wednesday, October 1st at 12 pm (ET) for a FREE webinar, hosted by Becky Robinson and featuring our special guest… Chris! Learn more about how culture drives everything that happens in an organization, and how a great culture can drive great performance. Register Today!
Carrie Koens joined the Weaving Influence team in May 2012 and has held a number of roles, including three years as the Book Launch Director (a title she stepped away from in June 2016 in order to focus on the needs of her growing family), and she currently serves the team as a Writer and Consultant. An INTJ with a penchant for culture, book stores, Parisian cafés, Indian curry, British mystery shows, and her passport, you can find her on Twitter @CGKoens.