Well, I don't know about you, but I'm thankful it's Friday. It's been a long week with lots of late nights and the occasional feeling that my eyes might just pop out of my head if I look at a computer screen for one more minute.
However, whenever I have found myself working on something for the upcoming launch of Sprinkles, I couldn't help but smile.
Writing about Chip and his newest book seems like the perfect way to kick off – what I hope will be – a relaxing weekend.
Meet Chip Bell (Again!)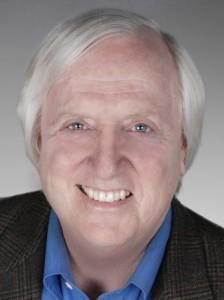 Chip is a senior  partner  with the Chip Bell Group  and manages their office near Atlanta. A renowned keynote speaker, he has served as consultant,  trainer, and speaker  to such  major  organizations as GE, Microsoft, Nationwide,  Marriott,  Lockheed-Martin,  Cadillac,  KeyBank, Ritz-Carlton Hotels, United Technologies, Caterpillar, Eli Lilly, Verizon Wireless, USAA, Merrill Lynch, Hertz,  Accenture, Cornell University, Harley-Davidson, and Victoria's Secret. [Impressive, isn't it?]
Prior to starting  a consulting  firm in the early 1980s, he was director  of Management and  Organization Development  for NCNB (now Bank of America). In 2014, The Chip Bell Group  was ranked  number six in North America among mid-sized consulting  firms for leadership development.  Additionally, Dr. Bell [he has a Ph.D. in addition to his other achievements!] was a highly  decorated  infantry  unit commander in Vietnam with the elite 82nd Airborne. [And we thank you for your service, Chip!]
In his "spare" time, Chip is also the author or co-author of 21 books, including several award-winners like Wired and Dangerous (with John Patterson) and Managers as Mentors (with Marshall Goldsmith). In August 2013 he released The 9 1/2 Principles of Innovative Service – and if you enjoyed that book, you'll love Sprinkles (launching on February 10)!
Connect with Chip Online:
Visit the Sprinkles book site, learn more about his consulting group, follow him on Twitter, and connect on Facebook and LinkedIn.
Let's Talk About Sprinkles
My favorite line about Chip's newest book is this one: "If Cirque du Soleil wrote a book on customer service, it would probably sound like Sprinkles." Having attended my first Cirque du Soleil show last summer, that paints a vivid picture in my mind of what I can expect from Chip's book. Just as sprinkles make a good cupcake special, this amazing book provides the perfect recipe for elevating the loyalty of today's picky, fickle, and vocal customers. And as Flo from Progressive likes to say, "Sprinkles are for winners."
Sprinkles is scheduled for launch on February 10 – the same day as our FREE 1 hour webinar with Chip, hosted by Becky Robinson (registration link below).
If you'd like to learn more about Sprinkles (or find resources to share with your online communities), I invite you to visit the book's website where you can download a sample chapter, order in bulk, and see what others are saying about Chip's latest addition to the innovative service library.
Visit the website | Pre-order the book | Register for the FREE webinar
You Tell Me: If you could send a copy of Sprinkles to any company leader, which company would it be? 
Carrie Koens joined the Weaving Influence team in May 2012 and has held a number of roles, including three years as the Book Launch Director (a title she stepped away from in June 2016 in order to focus on the needs of her growing family), and she currently serves the team as a Writer and Consultant. An INTJ with a penchant for culture, book stores, Parisian cafés, Indian curry, British mystery shows, and her passport, you can find her on Twitter @CGKoens.