You might have noticed – it's book launch season. Up at the main Weaving Influence HQ (a.k.a. Becky's home office), books are being delivered on a regular basis… and going right back out again to Team Buzz Builders all over the place.
Sharon Pilaske (meet her on our Team page) works in Operations and is our book shipping expert. It feels like I'm emailing her almost daily with a request to ship a book to a media outlet, a blogger, or to giveaway winners (enter to win a copy of Overcoming Fake Talk this week). Fortunately for me, she's on top of the ball and handles my every request with kindness and speed. We have a great team!
This week I got an email from Sharon: The Motivation books are in the office! Which can only mean one thing… it's time to introduce you to their author!
Meet Susan Fowler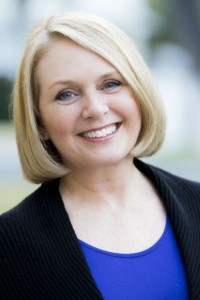 Susan has 35-years of experience as a researcher, consultant, and coach in over 30-countries around the globe in the field of self leadership. Pretty cool, right?
As a consultant, coach, and leader in the field of personal empowerment, she's a developer of The Ken Blanchard Company's Optimal Motivation product line as well as the creator and lead developer of Situational Self Leadership, their best-of-class self-leadership and personal empowerment program.
As if that wasn't enough, Susan is also the bestselling co-author of three books with Ken Blanchard: Self Leadership & The One-Minute Manager, Leading At A Higher Level, and Empowerment.
A catalyst for growth, Susan also authored the audio programs Overcoming Procrastination and Mentoring. She is Senior Consulting Partner at The Ken Blanchard Companies, and a professor in the Master of Science in Executive Leadership program at the University of San Diego.
Connect with Susan Online
Find her on Facebook, Twitter, LinkedIn, and Google+.
You don't want to miss out on the new website for her next book, Why Motivating People Doesn't Work… And What Does. Check out the beautiful graphics, links to buy the book, a free sample chapter, easy to share tweets and more.
Why Motivating People Doesn't Work – Launching September 30th!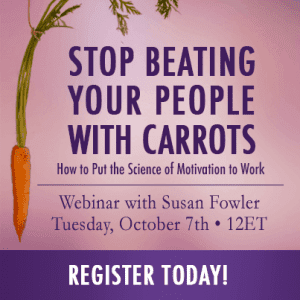 Each of our launches give us an opportunity to get to know talented authors, read great book, and pull together a fantastic team. This launch is no different and we're honored to be working with Susan as we prepare for the release of Why Motivating People Doesn't Work… And What Does. The best part? You're Invited!
Becoming a part of Susan's team gives you a great opportunity to support a lovely woman as she celebrates the completion of her newest book. You may only have time to send a tweet or two about the book, or you might write a review on Amazon (all authors love that!), or share a graphic on Facebook.
Whatever way you choose to participate is appreciated, so check out her book website and sign up today!
Whether you officially join the launch team or not, do plan on joining us on Tuesday, October 7th at 12 pm (ET) for a FREE webinar, hosted by Becky Robinson. Susan has a great sense of humor – and the title of the webinar alone should make you want to sign up now! Hear Susan and Becky discuss why forced motivation is not the best way to gain employee engagement… and so much more. Register Today!
Carrie Koens joined the Weaving Influence team in May 2012 and has held a number of roles, including three years as the Book Launch Director (a title she stepped away from in June 2016 in order to focus on the needs of her growing family), and she currently serves the team as a Writer and Consultant. An INTJ with a penchant for culture, book stores, Parisian cafés, Indian curry, British mystery shows, and her passport, you can find her on Twitter @CGKoens.