There are a couple of exciting events coming up next week. On Tuesday, May 5th, The New One Minute Manager (a revision of a classic) will be released for sale. There are several folks on the team who read the original and are excited to get their hands on this updated version from Ken Blanchard and Spencer Johnson.
The second event is less significant to the world at large, but it's a memorable date on my calendar. On Monday, May 4th, I'll pass my 3-year mark of working with Becky Robinson and Weaving Influence. Three years ago I put on my pharmacy smock for the last time and said "yes" to Becky's offer of an unknown future.
Next week as we launch our 50th book as a company (and my 48th), I plan to take some time to count my blessings. Only the Lord knows what the coming year will hold for Weaving Influence as a company, and for me personally, but next week I'm just going to be thankful for the journey.
In the meantime, are you ready to hear more about Book Launch #50 and it's authors?
Meet Ken Blanchard and Spencer Johnson, MD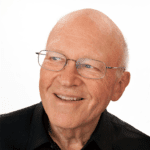 Just in case you've missed one of the 60 books he's co-authored (including The Secret, with Mark Miller), Ken is one of the most influential leadership experts in the world. His groundbreaking works have been translated into 42 languages and their combined sales total more than 21 million copies. Here's a fun tidbit: in 2005 he was inducted into Amazon's Hall of Fame as one of the top 25 bestselling authors of all time. Considering the number of books on Amazon, that's quite an accomplishment!
The recipient of numerous leadership awards and honors, he is co-founder with his wife, Margie, of The Ken Blanchard Companies, a leading international training and consulting firm. You can find Ken online at Facebook, Twitter, LinkedIn, and Google+.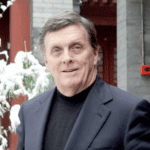 His co-author, Spencer Johnson, is no stranger to best-selling books. One of the most admired thought leaders and widely read authors in the world, his books, including the #1 bestseller Who Moved My Cheese?, are embedded in our language and culture.
Called "The King of Parables" by USA Today, Dr. Johnson is often referred to as the best there is at taking complex subjects and presenting simple solutions that work. His brief books contain insights and practical tools that millions of people use to enjoy more happiness and success with less stress.
Over 50 million copies of Spencer Johnson's books are in use worldwide in 47 languages.
Support the Launch of The New One Minute Manager – May 4-8!
Next week, you're invited to join us as we help Ken and Spencer officially launch, The New One Minute Manager. Even if you have the original version on your shelf, it's worth it to invest in this newest edition, or buy several to give away to college graduates this May!
Buy It Now: Amazon | Barnes & Noble | Hudson Booksellers | 800 CEORead | HarperCollins | Or Find it LOCALLY!
If you already have a copy, don't forget to leave a review at any or all of those sites, and add it to your "read" or "to read" shelf on Goodreads.
If you'd like to get involved by telling your online communities about it, visit newoneminutemanager.com for tweets to share and graphics to pin and promote.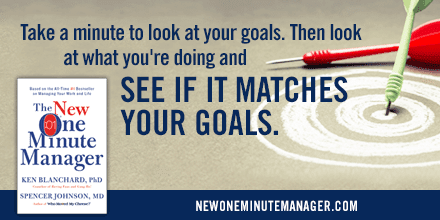 You Tell Me! How many of our 50 launches have YOU been a part of? And do you have a favorite?
Carrie Koens joined the Weaving Influence team in May 2012 and has held a number of roles, including three years as the Book Launch Director (a title she stepped away from in June 2016 in order to focus on the needs of her growing family), and she currently serves the team as a Writer and Consultant. An INTJ with a penchant for culture, book stores, Parisian cafés, Indian curry, British mystery shows, and her passport, you can find her on Twitter @CGKoens.