Spring has finally arrived in the Appalachian Mountains where I live (after a last gasp of snow a week ago), and I'm enjoying longer days with open windows. Although I love my mountain home, there are certainly aspects of living by the ocean that I miss from my days in New England. The sun bouncing off the waves, the sound of the sea, the smell of the salt air – it never gets old for me.
Today's author is no stranger to sun, wind, and sea, having spent a portion of 2014 sailing across the Atlantic with friends. After years in the business realm, he has launched out once again to help entrepreneurs find success, using his passions for sailing, coaching, and entrepreneurship as inspiration for his new book, Wind In Your Sails.
Meet David Greer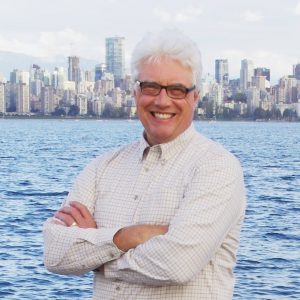 According to his bio, David is the catalyst who gets you to fully live your dreams now. After time with him you feel equally scared and hopeful. Scared at the audacity of your dreams and hopeful because you have someone in your corner with the experience and desire to see your dreams become real.
His brand promise to clients is: spend one hour reading his book, attend a one hour talk with him, or get one hour of 1-to-1 coaching and you will have 3 concrete action items that will shift and accelerate your business within 90 days. He wrote a post about this promise last month on his blog, and I'd encourage you to pop over to learn more.
David and his wife Karalee are committed to each other and their three children, spending time supporting them in the many and varied activities they are involved with. They live in Vancouver, Canada.
When David's not changing lives, taking photos, or sailing across the seas, you can find him blogging on his website, Coach David J. Greer.
Connect with David Online
David has been a long-time user of social media, and he'd love to personally connect with you on: Facebook, Twitter, LinkedIn, and his Coach David J. Greer Website.
Support the Launch of Wind In Your Sails – April 13-17!
In a little over a week, you're invited to join us as we help David officially launch, Wind In Your Sails. You can find it at several online retailers, including Amazon (U.S. | Canada), Barnes & Noble, and Kobo (additional links found HERE).
If you already have a copy, don't forget to leave a review at any or all of those sites, and add it to your "read" or "to read" shelf on Goodreads.
If you'd like to get involved by telling your online communities about it, bookmark the book's website for tweets to share and graphics to pin and promote.
A Note from the Author
From Carrie: I've known David for almost 3 years now, and worked with him in various capacities, so I thought it would be fun to do something a little differently for this Featured on Friday and allow the Author to speak directly to you. Say hello to David Greer!
I've worked with Carrie for years and known Becky Robinson even longer. As an entrepreneur and coach, I am thrilled at the success that Becky has had in building and growing Weaving Influence. I wrote Wind In Your Sails to help entrepreneurs like Becky accelerate their growth. I can hardly wait for the official launch April 13-17, 2015 with the support of the entire Weaving Influence community. Every one of Becky's team and all of the WI community have an incredible impact on making positive change for all of us.
Carrie Koens joined the Weaving Influence team in May 2012 and has held a number of roles, including three years as the Book Launch Director (a title she stepped away from in June 2016 in order to focus on the needs of her growing family), and she currently serves the team as a Writer and Consultant. An INTJ with a penchant for culture, book stores, Parisian cafés, Indian curry, British mystery shows, and her passport, you can find her on Twitter @CGKoens.