Six and a half years ago, we launched a book that was destined to become a success. Filled with practical tips, guidelines, templates, and nearly a hundred suggested conversation starters, it quickly rose to bestseller status and became a must-read for leaders interested in career development.
This week, we're so excited to be supporting the launch of the updated second edition of the resource that Marshall Goldsmith calls "the career conversation bible for busy managers." Illuminated with stories, quotes, and the perspectives of real managers and employees, this book proves that careers are best developed one conversation at a time.
Help Them Grow or Watch Them Go
The new edition of the bestselling employee development classic includes advice on engagement and retention in today's more flexible employment environment and a new chapter on creating a career development culture in your organization.
Study after study confirms that career development is the single most powerful tool managers have for driving retention, engagement, productivity, and results. But most managers feel they just don't have time for it. This book offers a better way: frequent, short conversations with employees about themselves, their goals, and the business that can be integrated seamlessly into the normal course of business.
Beverly Kaye and Julie Winkle Giulioni identify three broad types of conversations that will increase employees' awareness of their strengths, weaknesses, and interests; point out where their organization and their industry are headed; and help them pull all of that together to create forward momentum. And the new chapter includes an assessment so you can measure how well your current culture supports development — and how to improve it.
The new edition is also accompanied by an interactive card deck to help you build the career development habit. Make career development conversations fun and interactive with this deck of cards featuring the most insightful questions leaders worldwide have been asked—or wish they had been asked. Use them to assess your career development style, engage others, incorporate new, richer conversations into your day-to-day interactions with employees, plan a career conversation with your own manager, and more!
Meet the Author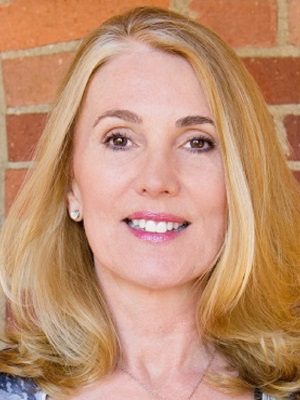 Julie Winkle Giulioni is an author, speaker, and consultant who helps organizations and businesses:
Demystify what it takes to become a great 'people leader'.
Fire up the passion and commitment of employees.
Keep great talent by activating and developing it.
She works with clients domestically and internationally, offering keynote addresses, facilitated workshops, custom webinars, elearning and microlearning solutions that deliver measurable results.
Julie is the co-author of the Amazon bestseller, Help Them Grow or Watch Them Go: Career Conversations Organizations Need and Employees Want. She's one of Inc. Magazine's Top 100 Leadership Speakers. She is a regular contributor to The Economist, SmartBrief, Saba's TalentSpace, the Conference Board's Human Capital Exchange, and a variety of publications, and offers thoughts on leadership, career development, and more via her blog.
Julie has served as consultant, trainer or speaker to such organizations as American Express, The Conference Board, Macy's, International Monetary Fund, J.D. Power and Associates, University of California, Verizon, ASTD International Conference, Honda, Green Mountain Coffee, HR Summit, Tenaris, Nemak, SHRM, Sunglass Hut, Kroger, World Congress of HR, Environmental Defense Fund, and University of Dayton.
Praise from Readers Like You
"This isn't just a book, it's a resource. Read the book through and then come back to it over and over for new ideas. It is so full of ideas and action items you can't possibly do it all at once or in order. And work will be required. You won't get better reading this book. You will become aware of the gap, and you will receive ideas and tools to close the gap. Each chapter is full of assessments, myths debunked, and fresh ideas and new ways to look at old problems. If you want to get serious about retention, this book is a must!"
— Mike Henry Sr, 5-star Amazon review
". . . this book provides great questions for you to ask employees and leaders about their career aspirations. Asking great questions is hugely important – and you don't have to know all the answers! (Very few humans do have all the answers.) This book won't make you a career expert but will help you engage in this vital conversation – and help you retain talented, engaged players in the years to come."
— Chris Edmonds, 5-star Amazon review
"This book should be required reading for all first-time supervisors, seasoned managers and organizational leaders. Employees yearn to work for the boss that cares about their careers, and helps them to achieve their full potential. Yet, few find the time to do so. Ten minutes a day? Ten minutes a week? Julie Winkle Giiulioni offers tips to follow. Do it!"
— Diana Peterson-More, 5-star Amazon review
"I've been using the first edition for years and was curious whether an upgrade would be appropriate. Yes! I appreciate the relevant perspective of leveraging this for ANY individual working for you — a full time permanent employee, a contractor, a consultant. Discussing and linking to career aspirations makes a difference regardless of the 'employees' expected tenure."
— Bella, 5-star Amazon review

Learn More