They say the rules are made to be broken. But which rules? When should you break them? And how do you do it? This week, we're building buzz for Ira Chaleff's book Intelligent Disobedience: Doing Right When What You're Told To Do Is Wrong. It explores the deep cultural roots of obedience, how to equip individuals of all ages to resist inappropriate orders, and what better ways and ethical means we can use to achieve legitimate goals.
Intelligent Disobedience
Nearly every week, we read about a tragedy or scandal that could have been prevented if individuals had said no to ill-advised or illegitimate orders. Torture in Abu Ghraib prison. Corporate fraud. Falsified records at Veterans Administration hospitals. Teachers pressured to feed test answers to students. These scandals could have been prevented if, early on, people had said no to their higher-ups. In this timely new book, Ira Chaleff goes deeply into when and how to disobey inappropriate orders, reduce unacceptable risk, and find better ways to achieve legitimate goals.
The inspiration for the book, and its title, came from a concept used in guide dog training. Guide dogs must be able to recognize a command that would put their human and themselves at risk, effectively resist the command, and identify safer options for achieving the goal. This is precisely what Chaleff shows humans how to do.
He delves into the psychological dynamics of obedience, drawing in particular on what Stanley Milgram's seminal Yale experiments—in which volunteers were induced to administer shocks to innocent people—teach us about how to reduce compliance with harmful orders. Using dozens of vivid examples of historical events and everyday situations, Chaleff offers advice on judging whether intelligent disobedience is called for, how to effectively express opposition, and how to create a culture where, rather than "just following orders," citizens are educated and encouraged to think about whether those orders make sense.
Meet the Author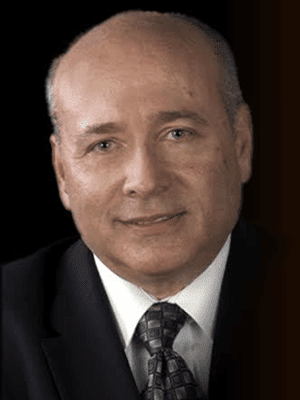 Ira Chaleff is an author, speaker, workshop presenter, and innovative thinker on the beneficial use of power between those who are leading and those who are following in any given situation.
Ira is the founder of the International Leadership Association's Followership Learning Community and a member of the ILA board of directors. He is also the founder and president of Executive Coaching & Consulting Associates, which provides coaching, consulting and facilitation to agencies throughout the Washington, D.C. area. He is chairman emeritus of the nonpartisan Congressional Management Foundation, and adjunct faculty at Georgetown University, where Courageous Followership is part of the core curriculum in its professional management training for staff. Ira holds a degree in Applied Behavioral Science and is a Board Certified Coach from the Center for Credentialing and Education.
Ira has been named one of the "100 best minds on leadership" by Leadership Excellence magazine. He was cited in Harvard Business Review as one of the three pioneers in the growing field of followership studies.
Praise from Readers Like You
"For me, Intelligent Disobedience is not a treatise, it is now one of my life manuals that gets dog-eared, passages highlighted, wisdom underlined, and pages marked up with questions, comments, and memory links to other works and thoughts . . . one of those books that could be, and should be, the foundation for courses and learning interventions in K-12 and all the other education and training we go through for professional and personal lives."
—Barry R, 5-star Amazon review
"Chaleff makes a very persuasive case for instilling true responsibility for our actions, whether ordered to perform them or not, and outlines many possible and workable approaches to accomplish this end. Written in a comfortable and conversational style, the book is a joy to read, while it also delivers its message clearly and convincingly."
—Ulf Wolf, 5-star Amazon review
"The author provides simple guidelines for Intelligent Disobedience, and encourages people to teach these skills to children. As a grandparent I will take his advice and teach our grandchildren when to obey and when to disobey intelligently. I highly recommend this book for teachers, parents, grandparents, and other care givers . . . so they can learn when disobedience is intelligent or insubordination."
—Doc Myron, 5-star Amazon review
"I picked up this book because I'm a leader. I devoured this book because I'm a parent. This is a phenomenal book that challenges our thinking about what it means to both blindly obey and have the courage to disobey when the situation warrants."
—Heather Kenny, 5-star Amazon review 
Learn More