Henry Ford said anyone who stops learning is old, whether 20 or 80. And anyone who continues to learn is forever young. This week's book launch is positioned to help you do just that. If you've ever wondered how to improve at learning, leading, serving, listening, planning, and practicing all the behaviors that make for better relationships, more productive work, more satisfying careers, and more fulfilling life . . . then read on!
LeaderSHOP
Do you wish you could eavesdrop on conversations with some of today's smartest thought leaders? Here's your chance.
LeaderSHOP provides candid talk from experts like Stephen M.R. Covey, Brian Tracy, Doug Conant, Sally Helgesen, David Ulrich, Bill George, Laura Vanderkam, Mark Sanborn, and dozens more.
Coach and bestselling author Dr. Rodger Dean Duncan asks these experts the questions most pertinent to your success at work and in life. Their responses will inspire, motivate, and possibly even surprise you. And one thing's for certain: they'll make you smarter and better prepared to perform at the next level.
With a foreword and additional commentary by Marshall Goldsmith, the world's only two-time #1 Leadership Thinker, LeaderSHOP is sure to become a favorite item in your personal development toolkit.
Meet the Author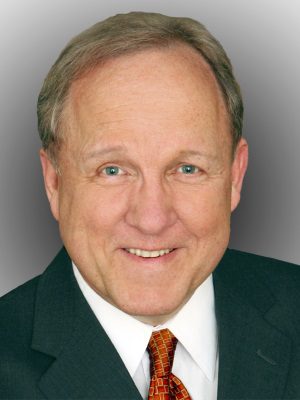 After an early career as an award-winning journalist and university professor, Dr. Rodger Dean Duncan founded Duncan Worldwide in 1972 to serve the needs of organizations seeking to boost performance. His client roster includes senior leaders at top companies in many industries as well as presidential cabinet officers in two White House administrations, and the company has affiliates around the globe.
A highly-sought-after speaker, trainer, and executive coach, Rodger is widely known for his expertise in the strategic management of change – for individuals as well as for organizations. He keynotes many industry conferences and workshops related to human performance and organizational effectiveness. In addition to his consulting practice, Rodger was advisor to cabinet officers in two White House administrations, and headed global communication for Campbell Soup Company, and was vice president of a global energy company. He's also served on the faculties of three major universities, and been leadership coach to senior officers in more than 100 companies in multiple industries.
Rodger earned a PhD in communication and organizational dynamics at Purdue University. The Duncan Report, his blog on leadership and organizational effectiveness, now reaches opt-in business subscribers in more than 150 countries. Rodger is also a frequent contributor to Fast Company and Forbes magazines, and author of the internationally bestselling book CHANGE-Friendly Leadership and his newest title, LeaderSHOP.
Praise from Readers Like You
"When reading 'LeaderSHOP', I found answers to questions that I have been asking myself for years. I was able to find answers, through the questions asked by Dr. Duncan. Questions are asked in a way that it is easy for a person, on any level, can understand and learn from."
— Renee D Heathman, 5-star Amazon review
"Each brief chapter and interview provided useful insights, sprinkled with humor, and actually gave readers an overview of actionable steps to take. The different interviews touched on such a broad range of topics – from trust and teamwork, to etiquette, to communication, and more. Most (if not all) of the chapters had lessons that can be applied in both a work and personal setting."
— Katherine B, 5-star Amazon review
"Unlike so many other leadership books, this is NOT a cookbook with a recipe for leadership success. Instead it opens into a VAST spice cabinet of leadership essentials, each with its own distinct flavor, practically daring the reader to use it in one's own personal leadership blend."
— Galen McPherson, 5-star Amazon review
"Regardless of whether one is a junior or a well-seasoned veteran of the organization, this book will provide the opportunity to consider how one is fulfilling their leadership role, as well as tools, concepts, and highly relevant suggestions for learning and development."
— Jacqueline, 5-star Amazon review
Learn More