There's a first for everything. 
Eight years ago, we helped launch our first book. As you might expect, it was a business book, and we've stayed fairly true to this genre—we've certainly not ventured into children's books.
Until now.
This week, we're celebrating the release of our first children's book—Louie's Little Legs by Danise DiStasi! As if that weren't exciting enough, Rachel Royer, our very own graphic designer, illustrated Louie's Little Legs, and Lori Weidert, our book production expert, produced it.
Why did we step out of our comfort zone and stick our toe in the world of children's books? 
Read the interview below to discover more about Louie's irresistible story.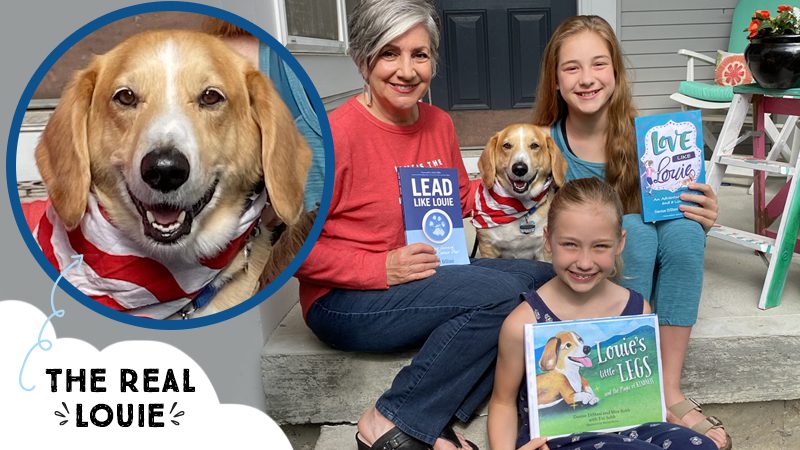 Weaving Influence: Danise, tell us a little bit about your history with Louie and why he's inspired you to write not one, but three books, centered around his personality and tenacity.
Danise DiStasi: Thanks to the encouragement of Ken Blanchard, whom I was blessed to work with in the early 2000s, I started writing professionally. I'd written a couple of books, but everything changed when I adopted a dog in 2013.
Louie was either lost or abandoned in Kentucky and made his way through many shelters to Cincinnati, where I live. I fell in love with him at an event, adopted him, and named him Louie DiStasi. I soon discovered that Louie had brought a lot of emotional baggage to the relationship. He demonstrated behaviors that deeply concerned me, and I was not sure I wanted to keep him. I quickly realized Louie needed acceptance, consistency, discipline, and—above all— unconditional love. 
I started sharing with friends and clients all the crazy stories about Louie. They were not your typical dog stories; they were leadership lessons wrapped up in funny and heartwarming stories about the transformation of this little dog and his crazy owner. 
Louie continues to provide material regularly. 
WI: Louie's first book is geared toward working adults, leaders even (a comfortable audience for WI), his second is perfect for pre-teens and teens, and his most recent is for children. 
How different has the writing process been for you for each of these stories?
DD: I was used to writing in the business/leadership world as an author and ghostwriter (and previously a businesswoman in the medical world), so Lead Like Louie was somewhat of a simple process. The stories were easy to share and were well received.
When I started writing the preteen fictional book, Love Like Louie, that was more difficult. I had a very wise editor who provided me with tough feedback, but I will never forget her final words; "Danise, get inside your 10-year-old brain!" 
I was shocked! Yet, I intentionally stepped out of the very business-like mindset I was used to for years and soared on butterfly wings to draw on my imagination and create a story that a child that age would want to read. Oh, it was fun! And I bounced ideas off my granddaughter and her friends. It reminded me of how, when I was 10, I very much wanted to write make-believe stories. I'm finally doing that!
Louie's Little Legs was the toughest of all. It is less than 800 words, but a children's book should rhyme and definitely has to make sense. And in line with the Louie brand, there has to be a lesson. 
I think we achieved what we were hoping for—the illustrations that Rachel put together and the design from Lori make the book pop. People's hearts are touched because the illustrations bring the story to life!
WI: Tell us a little more about Louie's adventure, and the lesson he learns, in Louie's Little Legs.
DD: Louie has a pal that lives down the street named Stitchy—he is a very real character. Stitchy and Louie are very different from each other, yet they're best buds. And there is a very real creek and meadow that they play in. Also true to life, Louie has a dislike and fear of cats.
In the story, Louie runs into a cat he doesn't like. Stitchy challenges him to be kind and see if she was ok. You never know, there might be something wrong with her. Sure enough, Louie found out she might be lost. He remembered what it was like to be lost, and that changed everything. He learned a lesson on what it means to be loving and kind.
WI: If Louie were here today, what would he want the readers of Louie's Little Legs to know?
DD: Take time to get to know others and be kind–there is always something unknown in other people's lives.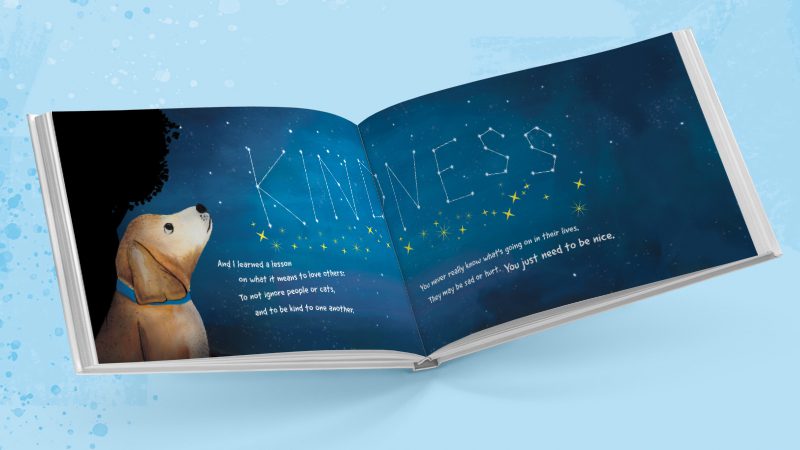 WI: Rachel, you've created countless book covers, marketing images, and website graphics for our leadership authors; how different was the design process?
Rachel Royer: I knew I wanted to incorporate painting and traditional mediums in this project, not just digital. Therefore, I needed to work with Danise BEFORE I painted anything, since it's much harder to make revisions with paint vs. the computer. 
Our process began with storyboards and rough sketches to nail down the compositions, poses, etc. After we finalized those, I was able to paint all the elements, scan and convert them to digital files, and use photoshop to compose the pages digitally. 
It was a lot of fun to use different creative and technical skills to bring Danise's story to life! 
WI: As a mom of two little ones, you've undoubtedly read your share of children's books. How much inspiration did your favorites play into the design of Louie's Little Legs?
RR: Since this was my first children's book, I felt like I had to surround myself with inspiration from master illustrators. Every time I started to work, I laid out all of my favorite children's books and had sticky notes on my favorite pages with notes on why I liked it (my daughter was not happy about me borrowing her books for a few months). 
I had the Little Blue Truck series out because of the artist's use of color and textures. I had the Llama Llama books for their ability to show emotion in the animals' faces. Duck on a Bike was my go-to for different page compositions. And finally, Pug in a Bug, because they have the cutest dogs!  
WI: How has Louie's story impacted your life—as a designer, as a mom, as a person?
RR: My favorite line in the book is, "There's always something unknown in other people's lives." I think we're all guilty of having a bad encounter with someone and automatically wanting to villainize them. This reminder that we are all fighting our own battles/hardships, and we should instead show grace and kindness to one another, is something everyone should try to live out.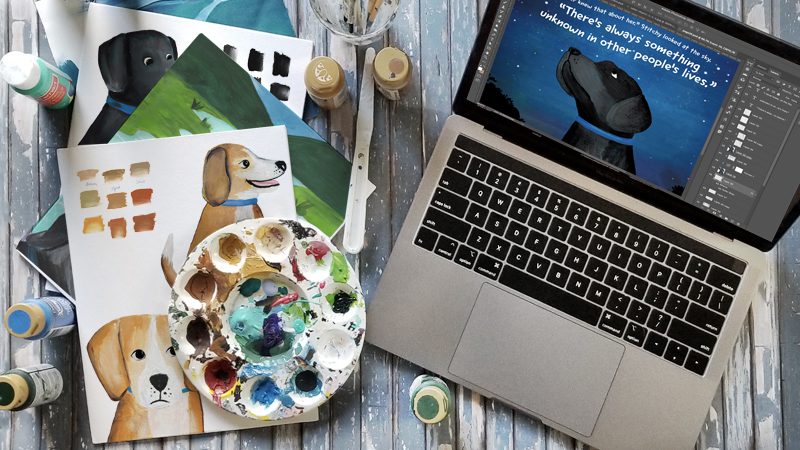 WI: Lori, you've actually produced all three of Louie's stories. How different was the process for Louie's Little Legs? 
Lori Weidert: It was the first children's book I've ever worked on, and the easiest I've ever worked on, mostly because it was so much fun. Most of my books are full of black letters on white pages, so working with so much color and whimsy was definitely fun.
WI: What lasting piece of advice is Louie leaving with you?
LW: Of course, considering that there are other points of view and that we do things differently. 
I look forward to giving my grandchildren copies of this book. I love the message, and I'm proud and excited to tell them I worked on it.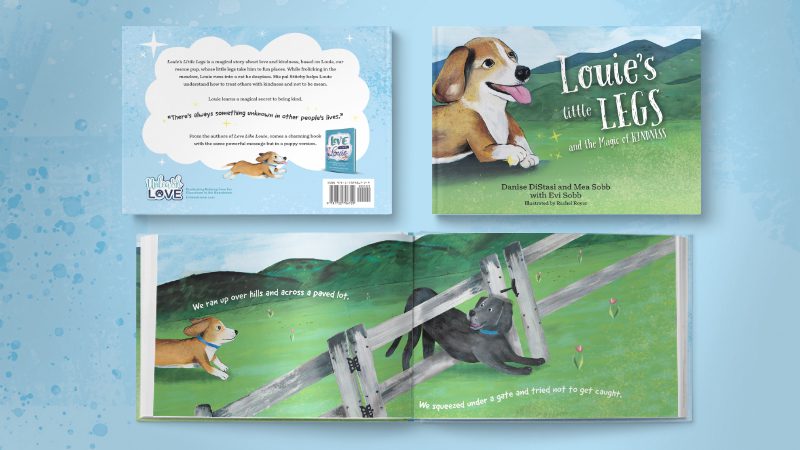 At Weaving Influence, we love working with authors and thought-leaders across diverse industries. While leadership and business books have been the backbone of our organization, Louie's Little Legs was a fun project, a message we can easily support, and maybe, just maybe, the start of new adventures.
As Louie would say, "…there is magic to be found!"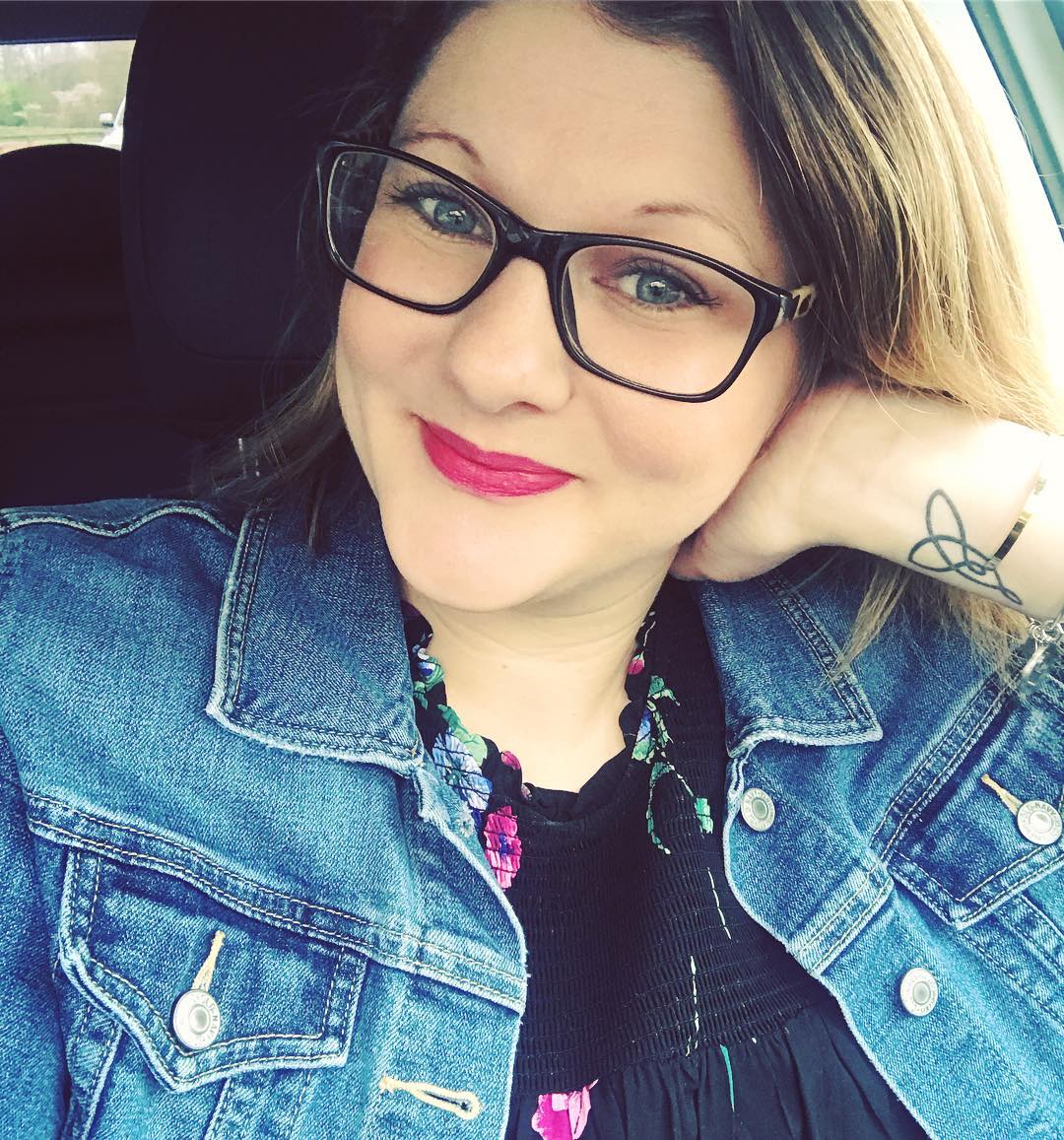 Sarah McGranahan is a public relations lead at WI. She graduated from the University of Toledo with a degree in communications and public relations. Sarah is a mother, reader, writer, adventurist, and coffee enthusiast.