As a coach or leader, would you like to deepen the impact of your work? It turns out to do great work as coaches, we start at home – strengthening our use of self, broadening our nimbleness.
This week's featured book gives coaches and leaders a simple framework for exploring their multiple layers of self, and exploring the edges of our development. You can become a more effective leader by discovering the resources you already have!
Self as Coach, Self as Leader
Pamela McLean, CEO and cofounder of the Hudson Institute for Coaching, has been at the forefront of the field for the past three decades, using clinical and organizational psychology to provide the highest-quality coaching and development training to professionals in organizations and solo practice worldwide. Now, Pamela is teaching readers to cultivate their leadership potential through "use of self as instrument," a key dimension of developmental coaching that emphasizes the whole person. Her holistic methods give coaches and other leaders a clearer framework for getting to know themselves, exploring their multiple layers, and fostering their latent abilities so that they can foster the abilities of others.
Self as Coach guides you along a path that interweaves six broad dimensions of your internal landscape into the fabric of great coaching. This creates lasting improvements, unlike more common remedial, tactical, or performance-based programs, which often only function as short-term solutions.
Develop leadership skills using internal resources you already possess
Achieve real improvements with long-lasting benefits
Based on methodology proven successful in business and personal settings
Includes useful practices and exercises for self-reflection and brainstorming
Whether you're an emerging or experienced coach, whether you want to grow your own leadership skills or develop them across an entire organization, Self as Coach can help. With its innovative approach, proven methods, and near-universal applicability, this book will not only provide effective instruction but also help you uncover lasting insights that will benefit you long after you've turned the last page.
Meet the Author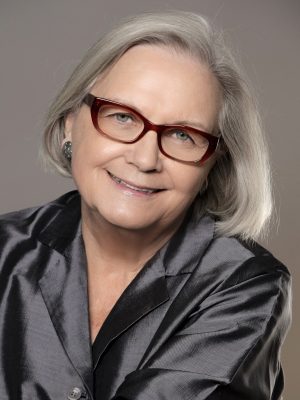 Pamela McLean, PhD, brings more than three decades of experience as a clinical psychologist, master coach, coach supervisor, and contributor to the field of coaching. As CEO and cofounder of the Hudson Institute of Coaching, Pam oversees and ensures Hudson provides the highest-quality coach training to seasoned professionals and leaders, as well as consulting to organizations worldwide. Working in the arenas of clinical and organizational psychology, and leadership coaching and development, Pam has worked with hundreds of organizational leaders and seasoned professionals inside organizations and in solo practice to deepen and strengthen their coaching skills. She has also consulted numerous organizations in developing coaching cultures and establishing best practices inside organizations.
Pam is the author and co-author of several books, articles and whitepapers focused on coaching, human development and transformational learning. She most recently authored The Completely Revised Handbook of Coaching and is the co-author of the well-known book on transition and change, LifeLaunch, A Passionate Guide to the Rest of Your Life. She also speaks regularly on the topic of Use of Self as a Coach and Leader. She lives in Santa Barbara, CA. In her spare time, she also enjoys experimenting in the kitchen.
Praise from Readers 
"McLean lays out a compelling roadmap to help coaches go from good to great. This book will push you, challenge you, grow you. Don't read it lightly!" — Brian Underhill, PhD, Founder and CEO, CoachSource, LLC
"Pamela McLean has created a profoundly valuable coaching book for both new and experienced coaches. . . . She is one of the original master teachers of a rich, developmental style of coaching and her book is packed full of not only her own personal reflections on developing coaching excellence but also in-depth coaching vignettes that are superbly helpful to the reader. This book has my strongest recommendation." — Jeffrey Auerbach, PhD, President of the College of Executive Coaching 
"Pam McLean has created a master class on how to become a great coach by mining the depths of one's self and full potential. A perfect blend of art and science combined with her own unique wisdom and personal insights, honed by over 35 years of practice; the one definitive book on coaching for all current and aspiring coaches." — Steve Milovich, Former SVP Human Resources, The Walt Disney Company
"Drawing on her extensive experience as therapist, coach, and leader, Pam McLean, co-founder and CEO of the Hudson Institute of Coaching, adds new dimensions to the profession of coach. Interweaving personal examples with samples of client coach interactions, and adding practices to carry the work forward, McLean demonstrates the what, the why, and the how of the elusive concept of bringing one's own self to the encounter with the client in service to the client's needs." — Patricia Adson, PhD, Author of Depth Coaching
Learn More