The myth that servant leadership is soft and not demanding enough to get the results needed in today's markets couldn't be further from the truth. When leaders overlay their education, experience, and mindset with their hearts, they accomplish one of the most valuable and transformational behaviors of a leader—one that brings astonishing results while helping others grow.
This week's book launch offers a case study in transforming a company into a servant-led organization, based on the author's firsthand experience as a business owner and leader of a major corporation. Under his servant-style leadership, the company went from losing money to earning millions in revenue each year.
The Art of Servant Leadership II
Not many industry revolutions begin with a typical married couple who risk everything to do something they've never done before. But that is exactly what Art and Lori Barter did in 2004 when they purchased Datron World Communications. The husband and wife knew everything about the power of strong values and the lack of values in modern corporations, but nothing about running a large-scale business that was — at the time — losing money. It was a test of faith and perseverance unlike any other. Everything from financial security to spiritual fulfillment was on the line.
The Art of Servant Leadership II instructs modern business leaders on how to transform their businesses to servant-led organizations that prioritize integrity over profitability and never-ending quests to accumulate power. By integrating the servant-led paradigm into their inner lives and professional thinking, today's leaders can revolutionize heartless corporate strategies that reward the few at the expense of the many. Today, Datron World Communications is a multi-million dollar multicultural, international company with customers in more than eighty countries. That success is the result of the lessons taught in The Art of Servant Leadership II and proof that serving others with compassion and humility brings unprecedented rewards.
Meet the Author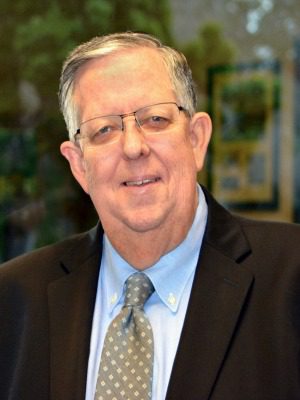 Art Barter believes "how you get the results is more important than the results themselves." To teach people about the power of servant leadership, Art started in his own backyard by rebuilding the culture of the manufacturing company he bought in 2004, Datron World Communications. Art took Datron's traditional power-led model and turned it upside down; and together with his management team, began to serve first. The result: a small international radio manufacturer grew from a $10 million company to a $200 million company in six years. In late 2016, Datron received a record $495 million order which Art feels is a direct result of the companies' servant leadership culture.
Fueled by his passion for servant leadership and the lessons learned from the implementation of Datron's culture shift, Art founded the Servant Leadership Institute (SLI) as a vehicle to share his knowledge and to teach others how to inspire and equip those they influence. At the company's heart is a foundational curriculum covering 45 hours of training for every employee in the organization.
Art is also the author of Farmer Able and The Servant Leadership Journal. He has been named by the Trust Across America organization as a Trust top thought leader for 2017 and 2018.
Learn More